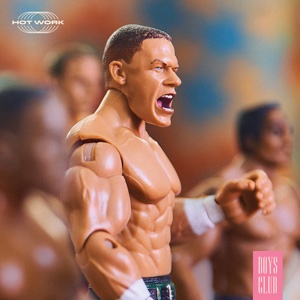 Sydney-based Hot Work release debut feminist post surf punk album "Boys Club" (out 21st of October via Pay No Attention Records). "Boys Club" is a 12-track concept album that rages against toxic masculinity. It is a story of accountability, education, and growth, ultimately ending with a message of hope for the future.
"This fantastic studio work is a perfect example of what this band is all about in terms of personality and inventiveness, highlighting their remarkable ability to seamlessly open up to different creative ideas and take their music to a whole new level." – Bandcamp Diaries 2022
Hot Work are a 4-piece surf punk band hailing from Sydney's Inner West. Formed in 2018, Hot Work fuse sun-drenched rock, punk, surf, doo-wop and psychedelia creating a vintage sound with a decidedly 2022 message.
Spotify | Apple Music (full album not available until 21st Oct)
For further details on the debut album, please contact michael@paynoattentionrecords.com