Alyssa Sequoia grew up in Westchester County NY – She was deeply inspired by the music found in her family record collection with its extreme diversity from Simon and Garfunkle to Sarah Vaughn to stand-up comics and so much more, it became her world. With no formal music education Alyssa's earliest memories are of writing songs. She began singing her originals, and jazz standards in cafes and clubs in NYC when she was nineteen and began to explore her sound – an eclectic mix of jazz, folk, rap, world and soul.
Alyssa has continued preforming in NY and beyond and is still exploring her sound today – She has recorded 2 full length albums "~within~", "Queen Annes Lace", and two five song albums, "Flow With Me" and "Alyssa Live", along with various singles and re-mixes. Alyssa's music can be heard on radio stations across the country and Europe.
Alyssa Sequoia is on radio rotation with the track "Beats" taken off the "Flow With Me" album.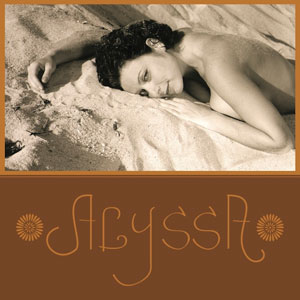 OFFICIAL LINKS: WEBSITE – TWITTER – FACEBOOK – YOUTUBE – SPOTIFY