The multi award-winning Gospel recording artist, Samie Bisaso dropped his 2nd Single "The Goodness" late Saturday night, August 27th 2017 on all digital online music platforms world-wide!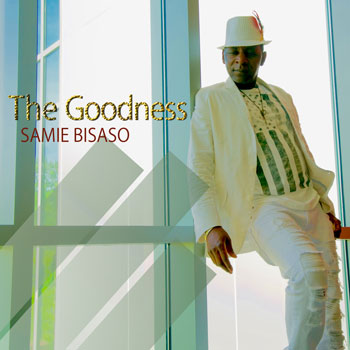 According to Samie, the new single "The Goodness", is the second song off of his upcoming album, which is to be released later this year. The track is a heartfelt song with a unique mix of Afro pop, urban contemporary sound that will move you with its message about God's never ending goodness for us!
Samie explains that every good thing in my life exists because of God's goodness! "God has goodness stored for us because He alone is good! Psalms 34:8. Taste and see that the Lord is good; blessed is the man who takes refuge in Him. God's goodness is for you, He has your back, He's plotting to do you good" – Samie Bisaso.
Download "The Goodness" Now on iTunes – https://www.itunes.apple.com/us/album/the-goodness-single/id1274336041
On Cdbaby: https://www.cdbaby.com/cd/samiebisaso11
And on Amazon: https://www.amazon.com/Goodness-Samie-Bisaso/dp/B07539NK25/ref=sr_1_1?s=dmusic&ie=UTF8&qid=1503865832&sr=1-1-mp3-albums-bar-strip-0&keywords=samie+bisaso
Samie Bisaso Official Links:
www.samiebisaso.com
www.cdbaby.com/cd/samiebisaso11
www.facebook.com/samiebisasoofficial
www.twitter.com/samiebisaso
www.instagram.com/samiebisaso
www.reverbnation.com/samiebisaso
www.youtube.com/user/samiepro222