Lesly Christopher Jean Jr.  aka biggLEZ, grew up in Fort Lauderdale, Florida, during what he considers the golden era of hip hop. Influenced by various hip hop artists during that time, biggLEZ began writing lyrics of his own which in time led him to create Rosegold Entertainment Group LLC and Rosegold Records.
biggLEZ has worked alongside a number of independent artist on various projects, but he insists that he is a business man before he is a rapper. He has a number of plans to help expand the company and cross it over from a brand to a lifestyle.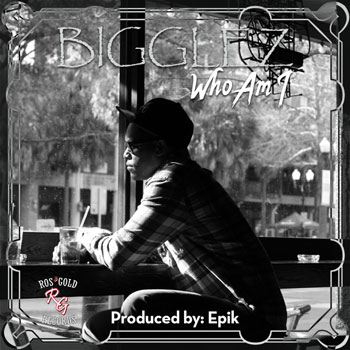 The proof though, that biggLEZ has not completely abandoned his performing and recording aspirations, comes in the form of his latest single, "Who Am I Feat. Rico (Produced by Epik the Dawn)". A blend of R&B and Hip-hop, the track will feature on his upcoming EP, "The Takeover", scheduled to be released later this year.
This track can make your dreams come to life. How? It doesn't sugar coat and it doesn't manipulate your emotions. What it does do, is take you to a special place that is indescribable. That place deep inside of biggLEZ, which when you analyze it, is that same place inside of you – the fears, hopes and the will to believe in yourself. It takes you there every time you listen to it.
"Who Am I" is biggLEZ expressing himself, and this intimate expression will empower and uplift you. It will fill you with many ideas, experiences and theories about life. It doesn't make you feel like you have to fit in and doesn't make you feel bad about yourself. It just tells you that other people like biggLEZ himself go through these introspective thought processes.
His deep, warm melody prove the track is titled correctly and the lyrics bounce from his heart to his flow, telling the world that he means what he says. biggLEZ gives straight raw energy, not even the smooth soulful beat can sugar coat his lyrics, or hold him back. Ably assisted by Rico, the song takes you back to a time when R&B and Hip-hop sounded good.
Completely in the zone, biggLEZ's mind state is beyond profound, as he represents himself by baring his soul. His style, honesty and execution of the song will keep everyone's attention. "Who Am I Feat. Rico (Produced by Epik the Dawn)" has a personality that cannot be duplicated.
OFFICIAL LINKS: WEBSITE – SOUNDCLOUD – FACEBOOK – TWITTER