Step aside, world, because Bobby Part Time is here to make his mark. With his sensational sophomore release, "To Whom It May Concern" (2023), this rap virtuoso is taking the music scene by storm, establishing himself as one of today's most stylistically dynamic and captivating underground hip-hop artists. Drawing inspiration from icons like Lil Wayne and Jack Harlow, Bobby Part Time weaves his Philadelphia roots into a tapestry of infectious wordplay and an all-around dynamic flow that will leave you craving more.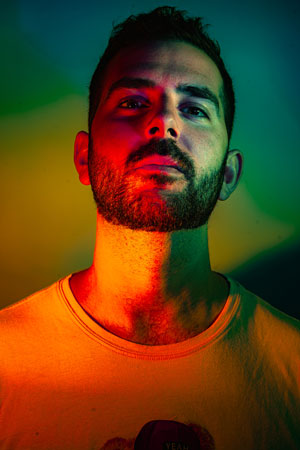 Born as Robert Joseph Pealer, this Philadelphia suburb native discovered his passion for rap during his teenage years. Collaborating with his cousin, Stephen Viola, Bobby Part Time formed the electrifying duo "2WhiteBoys," where they collectively crafted a unique sound that resonated with audiences. Stephen Viola's credits can still be found today, in Bobby Part Time's productions, a testament to their creative bond.
Bobby Part Time's latest offering, the magnificent EP "To Whom It May Concern," dropped worldwide on June 23, 2023, capturing hearts and minds across all major streaming platforms. This six-song collection not only showcases the rapper's extraordinary skills on the microphone but also his fearless and unapologetic lyrical style.
Embark on this musical odyssey as Bobby Part Time unleashes his raw talent with "Peter Piper," the EP's opening track. Set against a futuristic backdrop, the song's ominous aura sets the stage for what's to come. But don't get too comfortable, because Bobby Part Time swiftly transitions into "Done Witcha," where warm pads and booming basslines command your attention and leave you craving more.
The EP reaches new heights with the mesmerizing collaboration "Hood Famous," featuring the magnetic talents of Lydia Caesar, T-Dubble, and Pat Black. Prepare to be enchanted by the smooth soulfulness that oozes from this track, as Bobby Part Time effortlessly blends his artistry with that of his esteemed counterparts. The chemistry is palpable, and the result is pure auditory bliss.
Yet, Bobby Part Time doesn't stop there. He delves into introspection with "Body on My Mind," featuring the mellifluous vocals of Chris Betts. This mesmerizing tune hooks you from the first note, immersing you in a world where emotions run deep and vulnerability takes center stage. And just when you think you've experienced it all, brace yourself for the ethereal beauty of "Trying Not To," a track that invites you into Bobby Part Time's innermost thoughts and showcases his lyrical finesse.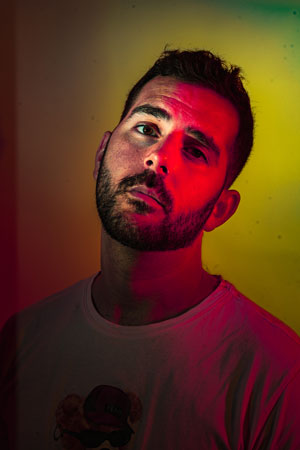 But perhaps the true essence of Bobby Part Time's artistry can be found in "402 Banyon Lane," where he unleashes a lyrical storm. No punches are pulled as he fearlessly speaks his mind, pouring his heart and soul into every line. This introspective track, like the entire EP, is a testament to Bobby Part Time's dedication to authentic expression, devoid of any superfluous fluff.
How does Bobby Part Time make rapping seem so effortless? It's an innate talent, as he effortlessly shifts aggression levels, flows, and rap styles with fearless abandon. His lyrics prove time and again that he stands atop his game in multifaceted ways.
He showcases his versatility and lyrical prowess over these tracks, leaving no doubt about his superiority among his peers. Each beat is a playground where Bobby Part Time pushes his rhyme schemes and flows to their very limits, demonstrating his mastery of the craft. His delivery is impeccable, and his cadences throughout the album are a testament to his distinctive talent.
Another thing that truly sets Bobby Part Time apart is his storytelling prowess. Every word he utters is infused with nuance, inviting you to become a part of his experiences. Listening to his music feels like being transported to those very moments, as if you were right there beside him. It authenticates his artistry and his ability to connect with his audience on a profound level.
So, get ready to be swept away by the sheer force of Bobby Part Time's natural gifts. With "To Whom It May Concern," he solidifies his position as a rising voice in the rap galaxy. Experience the rollercoaster ride of emotions, infectious beats, and lyrical brilliance that makes up the backbone of this recording. With his magnetic presence and undeniable talent, Bobby Part Time is set to conquer the rap game, and his full-time commitment to his craft promises a future filled with mesmerizing music.
OFFICIAL LINKS:
Tiktok: https://vm.tiktok.com/ZMJKxP5Da/
Instagram: https://www.instagram.com/itsbobbyparttime/
Facebook: https://www.facebook.com/itsbobbyparttime
Youtube: https://www.youtube.com/channel/UC2B3yvcul_0tMgfr1gkMJYg
Spotify: https://open.spotify.com/artist/5xgZBDDfVg9Glym0hScjjS?si=4Htk3KHSRu6DIL6Wn8Ie7w