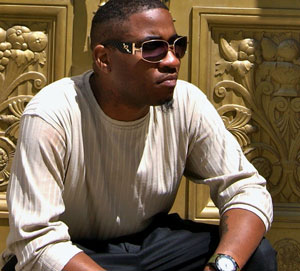 Canadian Hip-Hop artist, BLOW FLYY has had a unique passion for music since he was a teenager. As the years passed by, he developed a creative talent, allowing him to release singles, albums and also music videos. Influenced by different styles, such as Rap, R&B, and Pop, he is known in the blogosphere for his originality, and the music speaks for itself!
Well, while I was exploring Spotify, I got amazed with some songs on his 2015 album, 'Born To Dream'. Indeed, life won't be life without pursuing dreams, and that's why I liked the whole concept of this record, in which, each track talks about personal goals and illusions. On the other hand, another favorite of mine is a track he released last year, called "Applause". Get more details below, and read my track-by-track review.
HERE ARE MY 5 FAVORITE BLOW FLYY SONGS
1 – My Dreams This track starts with a short speech/monolog about dreams. Then addictive beats will take over your body and make you want to sing the line "I'm just chasing my dreams"… right to the end. It's fun, smooth and you'll have an entertaining time as well. Keep playing this song on repeat, it's great!
2 – Paparazzi No this is not a Lady Gaga cover, this is a real Hip-Hop song. The tone and the lyrics portray attitude and seem the rapper is totally unafraid to paparazzi. I also liked the camera's 'click-clack' sound effects; it's a pretty unique tune on the subject of paparazzi.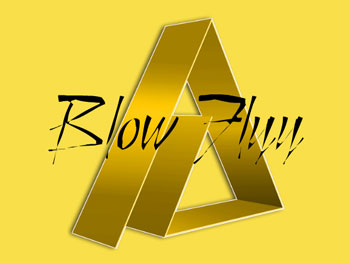 3 – For The Love It's pleasant to listen to rappers who express their verses clearly. This is the case with BLOW FLYY, an artist whose messages and rap vocals are always easy to understand. In "For The Love", I think he adds something like a female sigh sample. You might call this an experimental or alternative Hip-Hop song, and nowadays it's totally acceptable to use samples with the purpose of creating innovative music.
4 – Road Warrior I love its title, but what's even better is the entire rhythm!  If you are devoted to synths you might find this song interesting. A background with catchy claps goes well with the fast rhyming words and the emotive lyrics. Good stuff.
5 – Applause Finally, this is a song that is not part of the 'Born To Dream', album, but I had to add it to this list. Released in 2016, "Applause" – the remix version shows something completely different. This is the attempt of BLOW FLYY to enter to the electronic music world, and I think he has just made an incredibly good job with the whole beats and the rap vocals. In my opinion, similar club bangers like "Applause" must be considered on his upcoming albums. (Review by Erick of electowow).
CONNECT WITH BLOW FLYY VIA THE LINKS DOWN BELOW!

#1. http://noisetrade.com/blowflyy
#2. https://www.audiomack.com/artist/blow…
#3. https://www.orfium.com/profile/blow_flyy
#4. https://www.facebook.com/BLOWFLYY/
#5.https://www.instagram.com/blow_flyy/
#6.https://twitter.com/BLOW_FLYY
#7.https://plus.google.com/+BLOWFLYYToronto
#8.http://blowflyy.beatstars.com/
#9.https://goo.gl/SqLNcN
#10. http://www.bainil.com/BLOW_FLYY
#11. https://fanburst.com/blow_flyy
iTunes link: https://itunes.apple.com/us/album/the-starz/id1058717186?i=1058717412