Not one to keep his mouth shut on how he feels about anything, this artist from California is no newcomer to the game. Getting stamps of approval by working alongside elites such as Strong Arm Steady's Krondon, as well as Young Maylay of Lynch Mob Records, sharing stage time at legendary locations such as the Troubadour & the House of Blues; opening for legendary names such as Pharaohe Monch & Grammy Nominated Rapsody, alongside Dr. Dre protege Jon Conor — coming in like Obie Trice with real name, no gimmicks: it's Chazzy.
The topic of focus today being his latest track released entitled "Humans", opens with a bold statement of where we live and how we live in this current time today, believing it could be better — we could be better. The bass heavy, hard-hitting beat is complimentary to the melodic, singsongy hook Chazzy brings to the record, followed by the striking, take-no-shit approach in the verses. Speaking his mind on topics such as the female agenda within social media, sexually focused males, society's selfishness, his thoughts on government and much more.
To find out more about this artist, you can visit his website AllChazzy.com, find him on Instagram: @igHatesChazzy, as well as stream his music on all available streaming platforms worldwide.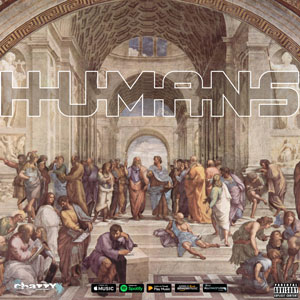 OFFICIAL LINKS:
Instagram: @igHatesChazzy
Website: www.AllChazzy.com
Apple Music song link: 
http://itunes.apple.com/album/id/1368988352
Spotify song link: 
https://open.spotify.com/track/69maZQAKhHf7rJW5dxx1hf?si=5tfE0pvgQ9eEsZeeJ6psGw