Chile's queen of hip hop Planta Carnivora has surprised her fans with the launch of her new single "my pussy te hace sonar" ("My pussy makes you dream"), which is a sexy bite of her upcoming new album "Squirt". This single seems to position her as a female Trap powerhouse.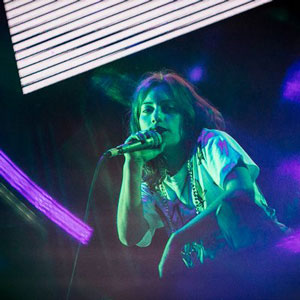 Planta Carnivora, a multi-skilled artist previously indie, has recently joined "Cazador", a Chilean record label. She has spent most of 2017 producing new tracks with Chilean musician and producer Miopec, also a member of electro-pop band "MKRNI".
"Squirt" invites us to reconsider our idea of love and loving, defending polyandry. "Everything would be much better if we were allowed to be with many men, without the negative connotation this currently has in society."
This new record comes charged with sensual lyrics and ever fluctuating rhythms, typical of Planta's work.
Have a look at "my pussy makes you wet" here: https://youtu.be/ttmAlYjlcj4
And find out a bit more about this avant garde artist on her social networks:
https://soundcloud.com/plantacarnivora
http://www.vaginadentada.com