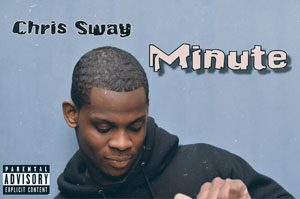 The 101 Baby himself once again releases a well-executed project. JUST4FUN 2, the name in itself simply defines how effortlessly this youngin' is able to body and demolish any beat that he lays his vocals upon.
Alongside this mixtape, Chris Sway also recently released another phenomenal track called "Minute" which speaks on personal issues that the young rapper currently faces while dealing with his older brother's incarceration.
Chris Sway is currently on radio rotation with the tracks "Minute" and "One Call".
Chris Sway is out to prove why he is truly the best rapper to ever come out of Massachusetts. Follow him on Instagram @iamchrissway for more music!
OFFICIAL LINKS: SOUNDCLOUD – MUSIC STREAMS – INSTAGRAM YOUTUBE