Clutch Handla is a 29 yearr old rapper out of Boston, MA. Clutch has been writing music since grade school and started recording in his early days of college. He is mixed race and grew up playing basketball and got a scholarship for division 3.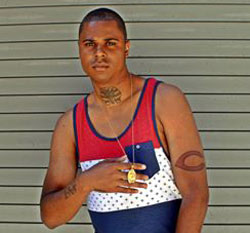 Once he realized basketball wasn't going to last forever he started recording music and building a buzz on MySpace. Clutch released 3 mixtapes on datpiff.com ( Suzzanne's Son , Emperor He Is , and Ready to Fly).
Clutch Handla is currently working on a mixtape called "Euphoria". He also has a digital album titled "Journey of a Bi racial kid" and started a record label called "Manual Records". Business was a major he studied in college before dropping out and pursuing music.
Working retail, his dreams and aspirations are bigger than his income. Clutch Handla is the artist to watch for the year 2016. Check out his music and share your experiences on the links down below.
Clutch Handla is on radio rotation with the track – "Hands in the Air"
OFFICIAL LINKS:
Instagram : mixedkid2
twitter: https://twitter.com/always_clutch
facebook: https://www.facebook.com/Clutch-Handla-209103222446617/
youtube: www.youtube.com/antballer
youtube video : https://youtu.be/pcLBL8J16yU
itunes: https://itunes.apple.com/us/artist/clutch-handla/id594043566
soundcloud: https://soundcloud.com/anthonyogboin