"Da Tribe Inc." has been collectively creating industry altering music for over a decade. With roots stretching from New York, Michigan, Ohio, Boston, Florida and the Caribbean, their artistry has reached universal proportions. By maintaining an in-house stable of everything necessary to keep them self-sufficient, from top notch sound engineers like Grammy's own BK of Studio 101, Melbourne to the new hottest audio and video producers and everything in between.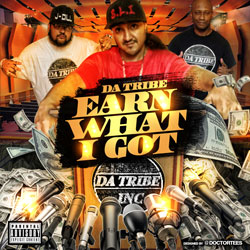 "Da Tribe Inc." as a label has remained a self-contained unit. S.L.I, the C.E.O of Da Tribe Inc. and Benny S. the V.P of Da Tribe Inc have become self-promotion kings which has given them about 500K fans worldwide. Their claim to fame has been attributed to their undying focus and dedication to creating world class music.
"Da Tribe" has performed at live festivals, parties and live concert events with appearances with such artists as Shyheim of the Wu-Tang Clan, Rick Ross, Tripple Seis of Terror Squad, Winner of 2008's MTV making of the band, Donnie Klang, Shontelle Layne, Ace Hood, Ball Greezy, OJ The JuiceMan, Project Pat, Khia, Preacher, & DJ Jelly to name a few. Their latest single "Earn What I Got" has been on the top of the International Indie Charts & has won a best rap song via Akademia Awards.
With more than music, "#DT4L" IS A WAY OF LIFE and has thousands of posts attached thru IG and Twitter… they create a movement through the expression of ORIGINAL Hip Hop. Their bounds seem limitless as their music broadens and shapes industry expectations. Da Tribe enters, executes and establishes their place as respected artists in an industry where respect is rarely given.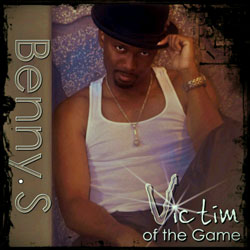 British Born and raised in Barbados, Benny S who has just dropped "Victim Of The Game", has been writing and singing much of his life. All the songs on his album were lyrically written, vocally arranged and performed by Benny S and Pandora Radio was so impressed by his music that they gave him his own station, which is one of the highest honors an unsigned artist could achieve. He has amassed well over 300,000 followers spanning all social media on his own and dominates ReverbNation's R&B charts. His incredible stage presence draws you in while his vocals and range have been compared to that of Brian McKnight and Seal with the harmonies of Boyz II Men. He makes you feel every note as he bares his soul and touches your heart.
As a published poet, he began writing hooks with local Palm Bay, FL Hip Hop group "Da Tribe" and already has songs destined to be hits and are already on the International Independent Charts. His music is at the top of the International in His love and passion for singing and songwriting and the ease with which he does it has made him a commodity in the music industry. Benny S has toured and opened for artists ranging from Frankie Valley and the 4 Seasons and Tony Bennett to Shyheim (W-Tang), Rick Ross and Ace Hood to Shontelle Layne and Donnie Klang.
There is about to be an explosion of the best music never heard from Brevard County, FL…. Stay tuned!!!
Da Tribe  is on radio rotaion with "Earn What I Got" ft. S.L.I, Benny S & J-Dill and Benny S is on radio rotation with "Victim Of The Game" 
OFFICIAL LINKS:
Twitter: BennySings / SLI_DA_TRIBE
Website: http://www.datribeinc.com
Website: http://www.benny-s.com