DJ Nevets is from San Antonio, TX. He has been doing music since 2012. The sole purpose for doing it, says DJ Nevets, is that he loves it. How do we verify if that statement is true? Simply by listening to his 13-track album "Loser". Here he has managed to cut a more diverse and current style than his peers, while also delivering several standout verses and killer melodies. The album also elevates his songwriting and storytelling to a higher level than anything else he has done before.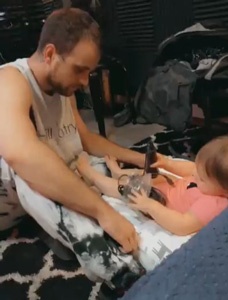 Whether DJ Nevets was going to deliver impressive songs was not my first question, but the biggest hurdle for albums that flaunt expansive and epic productions is the worry of bloating it with every sound imaginable and losing the artist in the process. Luckily, "Loser" feels razor sharp and focused, where every song feels urgent and quick. The front of the record leaps out at the listener, the sonic weight being set by "Not So Lonely", "I'm Okay" ft. Big-K and the title track, "Loser" ft. Ancel.
DJ Nevets goes from being emotional and soulful, to melodic and soaring, and then euphorically energetic, within the space of three tracks. DJ Nevets' strong vocals shines on this project, which blends hip-hop, pop and alternative flavors, while the production remains rhythmically and melodically complex without distracting from the vocals and the absolute catchiness of the hooks.
Interesting synths, melodic verses, and full-on intoxicating singalong choruses from DJ Nevets grace many of these tracks. His lyricism is powerful, whether he is rapping or is taking a more laid-back melodic approach. These elements are perfectly displayed on, "1Deep", "Watch Me Go" ft. D-Sin Tha South Texas Renegade, and "Just Wanna Know". The album is extremely cohesive, and all tracks are important in the journey DJ Nevets takes you throughout your listen.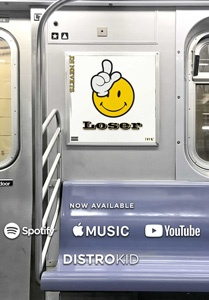 Notwithstanding the artistic depth uncovered on the album, there is no mistaking the commercially viable twists that DJ Nevets has put forth throughout these 13 tracks. Almost every one of these songs could find a comfortable place on the radio, and even on the charts. His ear for melodies and hooks is uncanny, filling these songs with intoxicating vocal elements that are hard to resist.
No matter which angle you analyze this album from, it holds up. Moving forward, we encounter the slow-burning cinematic boom of "Think It's Clear", and then the dark and gritty aura of the "Realist", before the sweeping "Money Makin' Season" sets in. What separates this DJ Nevets from his peers is his refusal to rely on his lyrical talent and slick wordplay. Instead, he combines these skills with a sharp attention to storytelling and an ability to write songs that step out of genre boundaries to convince listeners.
"Gone In 60 Sec" is another devastating earworm that precedes the slow head-nodding sway of "Rich One Day" ft. Chadillak & Big-K. The album moves to a close with the banging "Reach The Limit" ft. Chadillak and the thoughtful "Hate On Me". DJ Nevets can go from gritty verses, to cerebral lyricism, onto legitimate singing and harmonizing, putting him in a league of his own, and while "Loser" is not the only level-up record released this year, it is definitely one of the most impressive. DJ Nevets is ready for the next level.
OFFICIAL LINKS:
https://open.spotify.com/artist/7kRYUKMUG7eS9i653AnWHw
https://youtube.com/channel/UCEo-QwlNZwjCXE2GyrYx2uQ