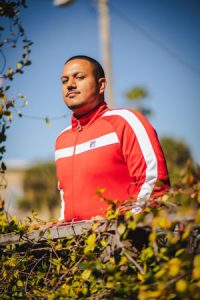 DV Beats has a really special approach to his sonic craft, making music that stands out for its quality production and great sound design. Recently, he released a new single titled "The 1," which features a collaboration with artist ABeck.
One of the most exciting elements of this track is definitely how everything falls into place so perfectly, going for a dynamic and one-of-a-kind vibe that really stands out from the moment you hit the play button.
The arrangement is engaging and direct, connecting with his audience with a great vibe. This mix will hit you like a breath of fresh air on a hot summer day, with its refreshing, energizing qualities.
Yet, in spite of the innovative spirit of this release, there is a familiar sense of warmth to the sound. DV Beats certainly has what it takes to stand out, and listeners will certainly connect with his passion and willingness to express himself through music.
OFFICIAL LINKS:
Instagram
https://www.instagram.com/officialdvidal
Facebook
https://www.facebook.com/officialdvidal
Spotify
https://open.spotify.com/artist/204Z8pOa8yC3UdWQ1GyS50?si=OTCYnZvcQjq2sIk0PdURvg
Soundcloud
https://www.soundcloud.com/officialdvidal
Where To Buy Your Music
https://hypeddit.com/dvbeatsfeatabeck/the1fullrelease