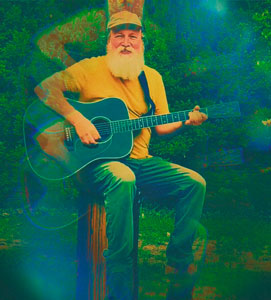 Hold on tight, music lovers! Sun Uther Wahn (a.k.a. Norman Williams) is about to blow your minds with his latest gem, "Time Machine Music." This mind-bending album drops on July 11, 2023, delivering grooves and giggles in equal measure. Get ready for a joyride like no other!
Picture this: Frog Farm Records in Quitman, Mississippi, the birthplace of musical magic. Norman Williams, the unassuming genius behind Sun Uther Wahn, concocts a retro-futuristic blend of '70s prog and folk vibes. "Time Machine Music" is a wild ride of quirky charm that defies conventions and takes you to unexpected sonic dimensions.
From the opening track, "Time Machine Music Prelude," you'll know you're in for something extraordinary. Norman transforms everyday objects into instruments, using mouth clicks, spoons, and saltshakers to create a kitchen symphony. It's a whimsical joy that'll leave you grinning from ear to ear.
As you delve deeper, "All Worry Cease" kicks in, a foot-stomping delight that evaporates your troubles on impact. And when Norman's daughter, Lux Floyd, adds her angelic vocals to "Sister Matilda," it's a heartwarming moment that'll make you reach for the tissues and call your sibling just to say, "You're pretty awesome!"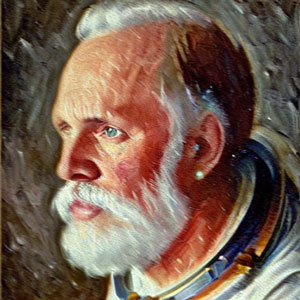 But the surprises don't end there. Norman fearlessly takes on Son House's "John the Revelator," infusing it with his own charm and humor. And his rendition of Pete Townsend's "Let My Love Open the Door" transports you to a parallel dimension of whimsy. It's a trip you won't want to miss.
"Time Machine Music" embraces simplicity, celebrating the beauty of imperfection. Norman crafts instruments out of random objects like wooden boxes and tin cans, reminding us that music is about passion and creativity, not fancy gadgets. It's a refreshing and organic approach that hits all the right notes.
So mark your calendars for July 11, 2023, when "Time Machine Music" drops on your favorite streaming platforms. Sun Uther Wahn invites you to join him on a mind-altering musical adventure. Trust us, this is one wild ride you won't forget!
For updates and more, visit www.sunutherwahn.com  Get ready to groove, laugh, and question reality, because Sun Uther Wahn is about to take you on a journey that defies expectations.
OFFICIAL LINKS:
https://www.facebook.com/sunutherwahnmusic/
https://www.youtube.com/channel/UCiHrQ-_1YJmilSz5w85xgvA
https://www.instagram.com/sunutherwahn/