Envy is a rap artist from Fort Worth, TX. His latest project, a single and music video, "MAJORA" is available now. "MAJORA" has a laid back flow that's accessible to a wide variety of listeners. The music video, directed by Lonesome Dove, has a retro, VHS feel. Follow Envy on Instagram and YouTube for updates on new releases. There's a lot of bullshit in hip-hop and rap music. I mean, it's the nature of the game, to create a larger-than-life character based on yourself and blur the line between what's real and what's not.
It's a tricky ride between sounding corny and king of the hill. If you get right, you'll come up shining with swagger and gusto. If you get it wrong, you're an overblown dickhead. "MAJORA" is on risky title to grind on, considering it means "The larger" in Latin. But that's just the measure of Envy, as he goes in boldly and gets the equation right – because he's really good at writing rhymes.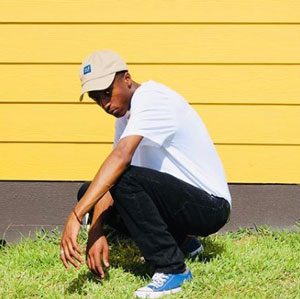 The dark instrumental and the infectious bars are going to drag the song to your ears. Envy is all about being fearless, successful and great, against the odds, and he lays it down rhyme after rhyme on "MAJORA". It's ambitious, but it's even tighter and more focused.
He's got a dangerous pen, but cleverly, his volume in delivery can be understated; and subtly hides the potency of his message, which you'll have to uncover hitting the replay button a couple of times. There aren't many bells and whistles here; just passion and a lyrical approach that separates him from the sea of self-made rappers.
In a rap culture that's been dominated in 2019 by overlong yet underwritten blockbusters, it's refreshing to hear a track bereft of excess fat. Envy approach to hip-hop is at odds with the rest of his scene. Where others look to bloat, He subtracts. Except in his lyrical theme and narrative which is, as titled "MAJORA", in every sense.
Envy seems to be a character that thrives off of going against the grain and artistically rebelling against the monotony of any trend. All of which, makes which makes the subject of "MAJORA" more resonant.
Then there's the technical aspect of Envy. Unlike the monotonous wave of copycat trappers who have mostly been solidly rejecting lyricism and storytelling for the better part of the decade, Envy embraces those elements within his new wave style. It's always a treat to see a rapper try something different.
That's what Envy does throughout his new record. His music has a conviction to it, and if he believes it, so too will you. Realistically, MAJORA" is extremely satisfying from a consumption standpoint. It's everything the new wave public would want from a rap track this year.