From the age of 19, Eric Grover has been writing and producing his own material. Eric creates all original instrumental songs ranging from acid jazz to smooth jazz to jazz funk using piano or vibes as a lead instrument. Eric's musical journey started at age 17 after he saw the late great Miles Davis in a video later known to him as Tutu Medley. Miles Davis, Jean Luc Ponty, George Duke, Joe Sample, Roy Ayers and Paul Hardcastle are Eric's top influences.
Eric's new album is called "The Next Chapter".  One of the qualities I admire about Eric Grover is the genuine creative meaning he sees within music – by taking the tangible and intangible elements of the sonic world to reach a deeper level of understanding, he makes it clear he doesn't see music merely as a commodity to be bought and sold. That ethic seems to be a strong part of his being which deeply influences everything he does. At least that is what I'm hearing across the 6 tracks in this collection.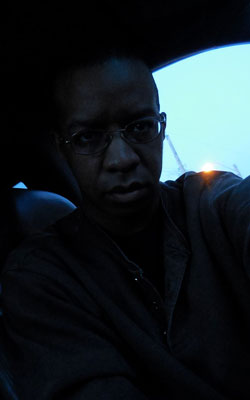 The material here clearly covers the gamut of his exposure to a myriad of funk and jazz styles over his career. On an album that opens with the energetically percussive track, "Saucy's Groove", you also get served the funkier-than-thou, slap bass jams of "The Next Chapter" and "An Element Of Surprise", as well as the track dedicated to trumpet player Clark Terry, entitled "This One's For C.T.", featuring Eric on the vibraphone. But Eric can get introspective and deep too, something he does on "This Lonely Life", a song about loneliness, and on the morbid, "The Last Breath", which deals with suicide.
This all-instrumental album conveys the moods of each song perfectly and Eric Grover demonstrates his uncanny ability to communicate through his music, almost to the point of speaking. Eric doesn't seem to be afraid of being "pop" in the sense of providing average listeners (not highbrow jazz intellectuals) genuine pleasure and delight. And in that sense, this music really delivers. This is not to say that Eric's music is bereft of intellectual or technical substance; this album is played at a very high musical level. It just means he color's it magnificently enough for any shade of listener.
This release is a pure musical enjoyment. Great vibes, great keyboards, a few slick grooves in between and a very tight production. Eric Grover is an accomplished musician, songwriter, and producer as well. The smooth jazz and funk offerings here play out like calling cards from Eric, as he soothes the mind, body and spirit with delightful rhythms and melodies. Though rather short, concise and to the point, "The Next Chapter" does just enough to showcase Eric Grover's incredible talent and range.
The jazz instrumental project, "The Next Chapter" will be at online retailers like Amazon and iTunes on 2/23/16.
OFFICIAL LINKS: REVERBNATION – SOUNDCLOUD – FACEBOOK – TWITTER – YOUTUBE