Discover the sensational sounds of TR Craze, the remarkable South Sudanese artist who has been making waves across East Africa and Europe with his infectious music. His latest single, "Ma bebe," is a heartfelt anthem about love and the search for one's soul mate. This captivating track features a chorus delivered by the fast-rising Nigerian singer/producer, Juice Beiby, while TR Craze showcases his smooth and touching verses in Arabic, accompanied by the sweet backup vocals of Moroccan singer Sherrized.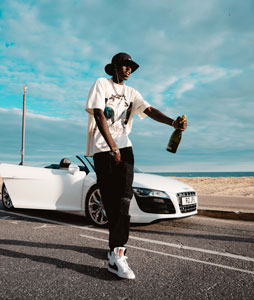 "Ma bebe" sets the mood for love and happiness, as it seamlessly blends the genres of Afrobeats and RnB. The song is driven by the enchanting melodies of Afro percussions, creating a rhythmic backdrop that will get listeners grooving from start to finish. With TR Craze's nomination for East Africa Diaspora Artist of The Year at the prestigious East Africa Arts and Entertainment Awards, the anticipation for this release is at an all-time high.
The project has garnered strong support from some of the biggest promoters in East Africa, especially in South Sudan, who are eager to promote TR Craze's talent and contribute to the success of "Ma bebe" upon its release.
This collaboration between TR Craze, Juice Beiby, and Sherrized promises to be a cross-cultural musical masterpiece that will captivate listeners around the world. Indulge in the infectious rhythms and heartfelt lyrics of "Ma bebe" by TR Craze, and experience the magic of this extraordinary East African artist.
About The Artist: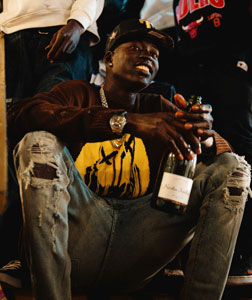 Teny Wiew aka TR Craze is a 23-year-old rapper from South Sudan who has overcome great hardships to become one of the most exciting voices in the music scene. Born in Bentiu, a small town known for its acts of war and massacre, TR Craze experienced the war, exile, the treacherous journey across the desert in Libya, captivity in the infamous Libyan slave camps, and finally, the journey across the Mediterranean to England where he now lives. Despite these experiences, TR Craze remains a passionate and dedicated artist, who sees music as a means of connecting people and spreading positivity.
TR Craze is known for his electrifying live performances, which blend the sounds of hip-hop, rap, and R&B with his own unique perspective and energy. With his dynamic flow and insightful lyrics, TR Craze speaks about the world around him and the experiences he has had, with a focus on celebrating life and reveling in the party, even in chaos and war. TR Craze is a rising star and his story of resilience and determination is an inspiration to all. With his unique sound and engaging stage presence, TR Craze is poised to make a major impact on the music scene in the years to come.
OFFICIAL LINKS: https://ffm.bio/trcraze