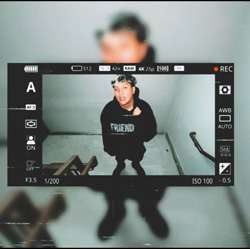 Gotti Mirano is currently the face of trap metal genre in Garland TX, now his looking to make to himself the face of the genre. He has many industry cosigns which show his star power, and millions of streams as well as packed events to back up the hype.
All artists hope listeners can see a piece of themselves in their music but Gotti Mirano takes it a step further, building a virtual platform out of his music from where he can vent, unwind, scream and get his messages across the globe.
Gotti Mirano's instrumentals are dark and hard-hitting, the lyrics are crude and the delivery is ruthless. After becoming something of a phenom for his versatility as both a wildly exciting rapper and a natural talent, his latest tour is something his fans have been eagerly anticipating and the industry has been needing.
Connect with Gotti Mirano and his music:  https://linktr.ee/gottimirano