Artist of international fame, HOSNY BRONX is the new impetus of the reggae music in the world. He's singer, composer and author. His new album "New Moment" is out and available on the usual platforms:  iTunes, Amazon, Tidal. He plays all instruments and sings lead and backing vocals in these new tracks. He makes the arrangements and the production. He's an incredible artist!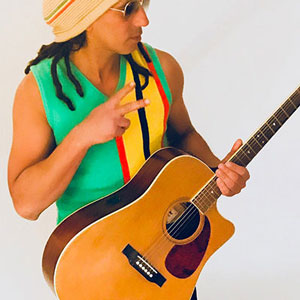 Hosny Bronx's new album is mixed and mastered between Kingston, Jamaica, New York City (The Mastering Palace) London and Paris. Hosny Bronx works with the best in the world: Mario "Syantis" Lawrence at the recording studio of Augustus "Gussie" Clarke, "Anchor Recording Studio", Errol Brown, Bob Marley's engineer (Survival, Uprising, Confrontation albums), Daniel Boyle (Grammy nominated) in London.
His new album is suggestive of a unique and committed music. His first album « Radical Fighters» (Media7 / Label Jahmin Records) was on the top of the reggae charts in  France and in England (with musicians from The Wailers).He recorded his second album « Unité Universelle » (Nocturne / Label I Sound) and his third album « Rasta Rebel » (Nocturne / Label I Sound) between Kingston, Jamaica and Paris with the Wailers, Bob Marley's musicians (Aston Familyman Barret, Vin Gordon, Glen Da Costa, Benbow Creary) and other great musicians (Leebert Gibby Morrisson, Peter Tosh Musician, Veron Sutherland, Gladiators keyboard).
He has performed in many concerts and Festivals in France, Europe and Africa, and soon around the world. Hosny Bronx's new tracks are broadcast in more than 2000 radios around the globe: USA, South America, Jamaica, Europa, Asia. Many articles are published in international press. Hosny Bronx is also recognized internationally by professionals in the music industry and by a very wide audience throughout the world. Sending us a real artistic vibe – he's a true Rastaman with music who fights for peace and love between all peoples in the world.
Hosny Bronx, the voice of the generations of today and of tomorrow. Hosny Bronx is on radio rotation with the track – "Dance As A Lion".
OFFICIAL LINKS:
www.hosnybronx.com
Twitter: @hosnybronx
Facebook: rockersrastaman
Instagram: hosnybronx_official
hosnybronxteam@hotmail.com