After more than a decade, "In The Stars" is here to stay – The indie rock band from Sherman Oaks, CA, who never gave up, are always performing, improving and rallying their fans from gig to gig. The California music scene is filled with talented musicians, why them? Not only has this band promised to bring great music, but they never backed down after the many adversities they have had, always pushing forward, while many of the members of the band who started in the early days are long gone.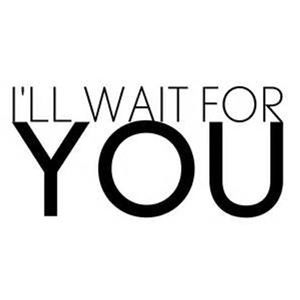 They want people to know, that they are not going anywhere. While most of the bands of their early years have long, and vanished into thin air, "In The Stars", has continually built upon each event, each song and each member of their team to create something uniquely theirs.
Their new outlook started in 2016, when Daxton Edwards, the leader of the band decided to bring the group together, and focus on finding a manager. By early 2017, he had found Richard Encarnacion, an industry veteran of the business and former syndication and media manager.
This catapulted the band to the next stage of their career, now with a new music video coming out within the next few months from Chris Read, an acclaimed documentary and indie filmmaker.  In the last month, In the Stars played at "Five Star Bar", to their biggest crowd so far. Thanks to their promotion agency SBE international, now the band is the envy of the entertainment industry.
In the Stars wants to plant their flag, to everyone and say that they are here to stay. People have taken notice, in the last couple of months. They have had their music syndicated by college radio "aztec" at San Diego State University, and they are also one step away from playing in arenas, festivals like Coachella and performing as opening act for other major bands.
The future is looking bright. An as their melancholy song says "I'll Wait For You", a good reminder that good things get better with age. In The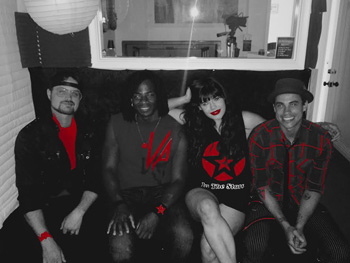 Stars is playing a wide variety of sounds, from pounding anthems to brooding lullabies, In The Stars engages the listener's full emotional spectrum displaying musical traces from Green Day, to Muse and The Foo Fighters.
Fans of all types have been impressed by In The Stars' performing prowess and grasp of musical concepts. In The Stars' founding member, guitarist Maurice "Mo" Thomas, and lead vocalist Daxton Edwards, both share a drive for musical excellence that has begun to propel this young band into a national spotlight.
Their Southern roots have lent an earthy grittiness to their lyrics and sound. After being joined by bassist, Robert Driscoll, and Marissa Johnson on drums, In The Stars is paving its way through the So Cal music scene.
Marissa has been constantly complimented on her hard hitting, raw rock n roll drum style; with Robert being a gifted multi-instrumentalist, this is the line-up bands dream of.  In The Stars is based in Sherman Oaks California and with plans and the drive to rock the world!
OFFICIAL LINKS:
https://www.facebook.com/InTheStarsBand/
https://www.youtube.com/user/InTheStarsBand
https://inthestarsband.bandcamp.com/
https://soundcloud.com/inthestarsband