Phineas Blood is a New England Area Indie Pop/Rock Band. Singer/Songwriter J.Hayes, Jeb Boyle, and Michelle O'Brien are the core of the band, with several talented guest musicians. Three Singles have been released and a full album is coming soon.
How long have you been performing and recording as Phineas Blood, and what is your primary mission as a collective musical project

?



Phineas Blood: I am bad with time…but probably two years…or another lifetime ago…who knows…but I want listeners to not feel alone…I want them to know that somebody else has been through what they are going through…you are not alone…and you matter.
Who have been your major influences in your writing and playing style?



Phineas Blood: Wow so many influences but…David Bowie…Stevie Nicks…Sting…Morrissey…and many more. When I found out a song that I related to, was written by the performer…it meant more to me…I was drawn to singer/Songwriters more so than just singer/performer.
If I was to turn on your media player right now, which artists/songs would I most likely to hear on your recently played list?
Phineas Blood: Pornhub…I'm kidding…I will look right now…Broken Bells, The Dandy Warhols, and Stevie Nicks at Bonaroo 2022.
What do you feel are the key elements in your music that should resonate with listeners?



Phineas Blood: I hope the words mean something to them…and that they enjoy the melody also.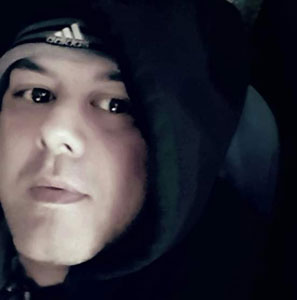 With the music industry always changing and evolving, what are the things you like and do not like about it currently? And if you could change anything about it, what would it be?



Phineas Blood: Well, I used to hear new music on the radio…and search it out through that, but it's strange to me that people get a playlist sent to them of new music they would like…based on algorithms now. On the other hand, how cool is it that anyone has a chance to get heard now with planning and persistence.
Do you have a personal favorite track in your catalog that has a specific backstory and/or message and meaning very special to you?

Phineas Blood: Well my favorite tracks are not released yet…but lyrically my favorite song is A Magnificent Corpse…and that for sure is a song that I would like listeners to interpret for themselves.
Do you write songs with current musical trends, formulas or listener satisfaction in mind, or do stay focused on your own musical vision, and trust that your audience will follow?



Phineas Blood: I don't follow any musical trends…I just hope listeners will come into my surreal bubble of music…with no specific time or place…I don't care to have my voice or music spliced 100 times for what someone decides is perfect…that's not what art is about to me…but I am always open to compromise if someone has a different idea…I'll give it a try…
Could you describe your creative processes? How do start, and go about shaping ideas into a completed song? Is it a democratic process between the members, and who does what in the band?
Phineas Blood: Many songs…the lyrics and melodies come from dreams…I record what I remember immediately after waking…other times…I get a feeling…the melody…the song title…a color…and in 10 minutes I have the whole song written, later I edit it down…I'm very lucky the spirits around me are always whispering things in my ear.
Where did you do most of your recording and production work for single releases so far, and who was primarily involved in these processes?



Phineas Blood: I do the vocal demos myself…then go into the studio prepared…and we take it from there. Actually all three released songs were only sang once in the studio and backup vocals done after…it doesn't have to be perfect for me…I just need the feeling to come across.
Is there a particular song among your releases, in which you feel the band delivered its most perfect performance, on all levels? And is there maybe one song that you keep thinking you should have done a little differently in some way?
Phineas Blood: I love the way Watch Me Burn came out…although remixes are coming, but A Magnificent Corpse did not come out the way I wanted…and that's ok…but I plan on releasing other mixes of that as well.
Could you tell us something about your upcoming album, and what the highlights or peculiarities will be to watch out for?
Phineas Blood: Well it's really a mix of all different music genres…Unloveable will be the next release…its very Duran Duran…other song titles are Wrote Our Names In Sand, Goth Fever Dream, We Are The Damned…and I think the album is going to be called Blood And Orchids…I think that is probably the track that all the songs fit under the umbrella of.
How important are the lyrics in your music? Is it something you pay particular attention to, or are you more focused on the musical and technical elements displayed in your compositions?

Phineas Blood: Lyrics are the most important thing for me! I want listeners to relate to that, first and foremost, and then go out and put a headwreath on afterwards lol…
Do you think is it important for fans of your music to understand the real story and message driving each of your songs, or do you think everyone should be free to interpret your songs in their own personal way?



Phineas Blood: I want listeners to get what the song is about in general…but to be able to interpret into their own life for sure! That's ultimately what I want.
Putting aside any accolades or criticisms that fans or the media may afford Phineas Blood, is there anything about the project, or the music, you think people may overlook, misunderstand or underestimate in any way?
Phineas Blood: I want all of my songs to be like a painting that listeners can walk into and escape reality for a couple minutes…grab on to my hand and let's fly out the window together…you are not alone…I've been there…I made it through…and you will too…I'm right here with you…that's what this is all about for me…and now I'm not alone either.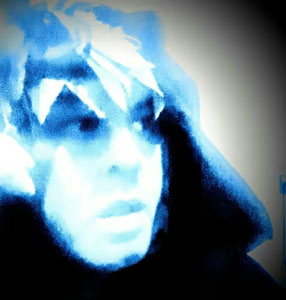 Do you feel that your music is giving you back just as much fulfillment as the amount of work you are putting into it, or are you expecting something more or different, in the future?
Phineas Blood: My Mom had been very sick…and I put music out as a much needed distraction and emotional release…if nothing else happens my heart is full with knowing even one other person enjoyed my art…and also I don't mind being poor…I actually enjoy Ramen Noodles with Snow Peas lol.
Creative work in studio environment, or interaction with a live audience? Which of these two do you ultimately prefer and why?



Phineas Blood: I can't wait to play for a live audience…that hasn't happened yet but possibly on our YouTube channel this summer.
What is the best piece of advice regarding the music business that you actually followed so far, and what is the piece of advice you did not follow, but now know for sure that you should have?



Phineas Blood: Well I didn't really follow anything…I submitted songs for playlists after releasing them…luckily I got on some important playlists…so my advice would be to submit and promote before releasing anything…do your homework…don't be like me lol
What would you consider the most successful, proud or significant moment for Phineas Blood so far?



Phineas Blood: Probably when I found out Watch Me Burn had over 100k streams…I couldn't believe it…then I immediately googled Phineas Blood…and the whole page had us all over it…just a few weeks before you had to go 3 pages on google to find us…was such a thrill…couldn't sleep that night!
On the contrary, what do you feel has been the most difficult, and trying moment for Phineas Blood so far?

Phineas Blood: Its all been fun and a pleasure…something to be excited about!
Over and above the release of your upcoming album, do you have a specific musical vision or goal that you want to achieve in the near future as Phineas Blood?
Phineas Blood: I want the album to be solid…we are doing a couple videos…Planning on doing more things on our YouTube channel…but most importantly having fun while doing all this…Thankyou so much for this interview…what a pleasure!
OFFICIAL LINKS:
https://www.facebook.com/Phineas-Blood-Music-100351039155237/
https://www.instagram.com/p/CXk3RjOFnXe/?utm_medium=copy_link
https://www.youtube.com/channel/UC_XEDTeGBp3aSO_FsX6OHfA
STREAMS:
https://youtu.be/flgnPjGL2N8
https://open.spotify.com/artist/2K9NZ9kNbzsoi9t2M05Mp4?si=l4gOrG2ZQ8KjMXQv-fq7Jg&utm_source=copy-link
https://pandora.app.link/Rf6v74GTlrb
https://music.apple.com/us/artist/phineas-blood/1572758267
Check out Phineas Blood on Amazon Music
https://music.amazon.com/artists/B097LX1ZWK?ref=dm_sh_xd8Zn7UGsGYyWNNPo83B0PSoU