Having recorded with the likes of NE-YO, Miguel, Kurupt, Devin the Dude, MC LYTE, Erick Sermon, C-BO, etc., iRoc Omega secured his first major recording contract to release his debut album "Weight of My World." Initially regarded with high expectations, the album ended up being shelved along with iRoc being dropped from the label. Discouraged by the cold-heartedness of the major label machine, he decided to forge ahead and continue building his fan base independently.
Performing on the bill with Kelly Rowland, Outkast, DMX, Paul Wall, 112, Warren G., SWV, Doug E. Fresh, E-40, Big Daddy Kane, Slick Rick, and many more, diehard fans were dissatisfied with the former Black Ice Records/Universal Records recording artist's debut independent release entitled "The Coldest Fire", so he dropped the refreshing and recharged "The Coldest FIRE: RELOADED and REDEEMED" six months later. Now, promising never to disappoint again, his release entitled "Forever The Coldest Fire" dropped on May 4th 2018.
"It's All On You", the first single from "Forever the Coldest Fire," features the legendary Snoop Dogg and veteran rapper and funk master Dre' Rock, this song is mainly for and about the ladies. It is produced by Emmy award winning producer and composer, Jason Hausman.
Independent rap artist iRoc Omega has been riding the underground wave for his small, but relevant fan base of true diehards for a little while now. As a former Universal Records subsidiary recording artist, he has recorded with some very noteworthy performers, if not legendary. He wants much more though. And not now, but right now.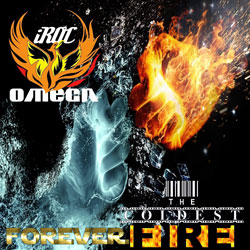 What city and state are you from?
I was born in Chicago, partially raised in Georgia, currently residing outside of Milwaukee, but I represent Anchorage (Rage City), AK where I lived the majority of my life.
What is your music background?
I am a writer, producer, and former Black Ice Records/Universal Records recording artist. If you're saying "I ain't never heard of him," that's because my contract expired before an album was released and they opted not to renew it. R&B singer Miguel was one of my label mates at the time though.
Why do you want to record and release your own music?
I still have something to say. Rap music isn't as diverse as it needs to be. Most of this new shit shouldn't even be called rap anymore. I mean, I like some of it, so I can respect it. But let's call that shit something else, because it ain't rap and it most certainly ain't hip hop.
What are your songs about?
All aspects of life in general. I'm a talk about money, women, the streets, and everything in between. Only difference is, it won't be 16 songs about one damn subject and I won't necessarily be glamorizing all that bullshit in every one either. I'm a give y'all the raw one hundred as I know it for real.
Who is your fan base directed towards?
I'm reinventing myself while trying not to alienate the iRoc Omega brand from what my diehards have come to expect from me. My fan base is not directed at those driving Bugatti's, Phantoms, Lamborghini's, or fools making it rain thousands of dollars at the strip club. Fans of my new shit will be those who are still part of the real struggles of life. I can't relate to some of that bullshit a lot of these rappers be talking about and I don't see how the real everyday muthafuckas can either.
Who are your musical influences?
Believe it or not, I'm actually influenced by everybody my ears come across. But that also lets me know the type of shit I want to steer clear from and broaden the limitations to the music we force feed to the masses. Still, I respect every generation of the rap game and have taken everything that I like from all that shit and infused it into what I do today.
How would you describe your music to people?
Gumbo. A little bit of all the shit you love mixed into a big hot ass bowl for your enjoyment.
What makes you stand out from other artists?
You ain't heard all the shit I just said? (Laughs) Not being afraid to step outside of this dumb ass box muthafuckas been rapping in. 70% of that shit is wack. Of course, this is only my opinion and I'm not expecting everybody to fuck with my shit either.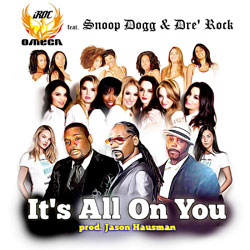 What are some upcoming projects you are currently working on?
Even though I'll sign on the dotted line, I ain't waiting around for no damn record deal and I'm always in the studio banging out new shit. My new album "Forever the Coldest Fire" is a banger. I got a hot song with Snoop Dogg and produced by Emmy awarding winning producer Jason Hausman, one with underground veteran rapper Reime Schemes, and more with some of the best up and coming artists in the industry, like Dre' Rock, Franc Dolla, Skullz, SymCity, Phenom, Josh Boots, Jak Frost, and Spaceboy Elroy. I'm also on new releases by Dre' Rock, The Mighty CSG and the Core DJ's World Famous DJ Reggie Ward got me on "The City Loves Me" from his upcoming release entitled "More than Just a DJ." Other than that, I been purging all that previously recorded shit and it ain't hard to find if you're looking.
What are your career goals? Where do you see yourself in 10 years?
In 10 years, I just want to run a few businesses. I'd be more specific, but I don't want nobody stealing my shit before I even get a chance. As for music, I'll always be somewhere in the mix, but I guarantee there won't be any more official releases. Hopefully what I bring to the table will rub off on the next emcees and I can confidently pass the baton.
How can your fans access your music and contact you?
All you gotta do is Google me and I'm like 10 pages deep or some shit. But I can be purchased on virtually any digital outlet in the world, and heard on Pandora, Apple Music, Tidal, Beats, Spotify, SoundCloud, etc. I won't do no back in the day, give mugs my number like I'm Mike Jones shit, but anybody can contact me direct through: oneirocomega@gmail.com
OFFICIAL LINKS:
WEBSITE: http://www.iRocOmega.com
TWITTER: https://twitter.com/oneirocomega
FACEBOOK: https://facebook.com/irocomega
INSTAGRAM: https://instagram.com/irocomega
YOUTUBE: https://youtu.be/I9mlagXdoJ0
ITUNES: https://itunes.apple.com/us/artist/iroc-omega/269953833