Rapper and educator Jahn Dough releases new project "The Garden Project" along with new visual "G Wagon" .The California born artist who lives in Dallas, TX, is heavily influenced by great musicians like Prince and Pharrell, which you can be heard throughout "The Garden Project."  Possessing a business degree from the University of North Texas, Jahn Dough has been in the education field for several years; however, he has been in tune with music since the age of 7, and creates songs with the intention of changing the narrative not only for black men, but also for creatives in general.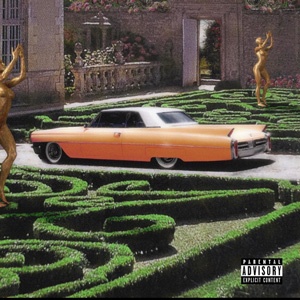 With each consonant emphasized during every song performed on the album "The Garden Project", listeners can feel the humble but steel-strong man's words pounded into their mindsets. Jahn Dough's forceful style truly delivers his hard-hitting narratives, while his energetic beats keep the music rousing and motivational. Consistency is a game this rapper is not afraid to play.
Jahn Dough's old-school lyrical elements and his modern-day grooves moves his music forward, conveying a sense of eagerness to change the world. His delivery is dynamic, stylistically acute — and very catchy musically. His thoughtful meditations on life and society are a breath of fresh air at a time when fluff and auto-tune dominate the airwaves.
The smooth Dallas based emcee has proven that he is capable of churning out top-notch, praiseworthy material without breaking a sweat. And that's just what he has done with "The Garden Project".
Connect with Jahn Dough's music here: https://linktr.ee/jahndough7203