LaQuinn is a rap artist from Charlottesville, Virginia. His music is direct, irreverent and in-your-face, with an energetic flow that reminds of the greats of the genre, including Drake, Kanye West or Biggie Smalls, just to mention but a few.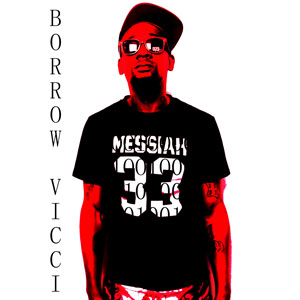 LaQuinn's songs boast his unique lyrical mastery, as well as his ability to turn a beat into a powerhouse of groove and melody. This skilled wordsmith and performer has a smooth and consistent flow, which sits perfectly well within the mix.
Having finished up, this talented performer was playing live on tour with the "Super Smash Brothers" tour. His vision is simple: true the best possible live shows and studio productions, LaQuinn wants to truly touch people and connect with the audience on a deeper level.
Don't miss his recent release, "615", which is currently available on the web.
LaQuinn is on radio rotation with the tracks "Take My Heart", "Paradise" and "Iffy Love"
Find out more and let the music do the talking:
"Brothers Keeper" by LaQuinn
https://open.spotify.com/track/5vxuaoCEIqhrKC1GV4EYRH
"Take My Heart" by LaQuinn
https://open.spotify.com/album/0qWSKA799vgmueA04PqjN6
OFFICIAL LINKS:
Youtube:
https://www.youtube.com/watch?v=WRaZMVj5G_0
Audio:
Tidal : https://listen.tidal.com/artist/6221446
Soundcloud:
https://soundcloud.com/laquinnofficial2
Bandcamp:
https://laquinnofficial.bandcamp.com/album/el-bueno-la-mala-y-el-feo
Spotify:
https://open.spotify.com/artist/4wHpKmkgoRq7h583h9MHpf
Broadjam:
http://www.broadjam.com/artists/home.php?artistID=100776
Social Media
https://www.facebook.com/OfficialLaQuinn
Instagram:
https://www.instagram.com/laquinnofficial/
Twitter:
https://twitter.com/MRQATM
iTunes:
https://itunes.apple.com/us/artist/laquinn/890023115
https://itunes.apple.com/us/album/laquinn-and-some-friends-made-a-dope-album/1370563623
https://itunes.apple.com/us/album/cant-always-seek-help-or-underestimate-truth-ep/1360717997
https://itunes.apple.com/us/album/low-income-theory/1360757502
https://itunes.apple.com/us/album/uva-4-lokos-and-greeklife-ep/1360637958
https://itunes.apple.com/us/album/when-apple-cider-turns-to-vinegar-hill-ep/1352761015
https://itunes.apple.com/us/album/ike-turner-single/id1156230938
https://itunes.apple.com/us/album/e.l.m.o-single/id1150151365