'We Made It' is a mid-tempo Soul Pop Gospel song of victory and endurance through life's adversities only by God's grace and the power of the Holy Spirit. A celebratory attitude of making it through every test and trial even though the odds were stacked heavily against you.
This is the 3rd single from the upcoming 2020 album entitled 'THE POWER' which is set to drop in late January of next year. Garry Moore's 10th studio album of his solo career. He's also recorded one other album, two singles and an unreleased EP with his former 80's group 'Fire Power'
The 2020 album is a collection of 13 original new songs designed to uplift, comfort and inspire the listener through life's struggles and daily cares. Songs with messages of hope, love and victory for the adverse times we live in. The world needs to hear the life changing message in the new single 'We Made It' and the songs from upcoming album "THE POWER".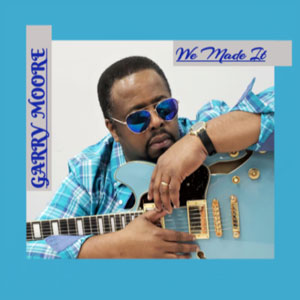 MORE ABOUT: Garry Moore has a long musical history. A singer, songwriter, musician, and producer. He wrote his first song at age 12 and now has a catalog of over 700 songs. Garry began his musical journey at age 9 when his grandmother formed a gospel quintet of 3 cousins, a friend, and himself. He was the lead vocalist of the young group. Being influenced by the Beatles he picked up the guitar at age 9. His father also played which inspired him as well. As he grew older he sharpened his guitar skills listening to Carlos Santana, Jimi Hendrix, George Benson, Al Mckay, and other guitar greats. His gospel influences as a teenager were Andrae Crouch, The Mighty Clouds Of Joy, Rance Allen, and Edwin Hawkins. Secular musical influences were Earth Wind & Fire, The Commodores, Sly & The Family Stone, The Jackson 5, and Stevie Wonder.
At age 19 he formed the group New Joy. One year later they recorded their first (45) single the following year in 1980 on the H.S.E. record label in Nashville Tennessee. Four years later he and the group recorded their first Album (1984) with a change in the personnel and with a new name "FIRE POWER" The group opened up for artist like the world renowned Grammy award winning group The Mighty Clouds Of Joy and The Williams Brothers… The group continued to do concerts and record in the studio during the 80's. in the early 90's Fire Power disbanded while in the midst of their 2nd studio album and the material was never released (Until 2011).
In 1997 he recorded and released his first solo Cd album titled "You're Never Alone". He then followed up that project 4 years later in 2001 with a Cd album titled "Yahweh" which rendered the number 1 radio Hit Single "Come As You Are" Several songs from the album received heavy rotation also on college stations. After a long hiatus of 8 years from the music scene "Paradise" was released by T.M.G in 2010.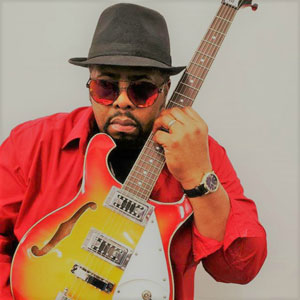 Garry's 4th album was released June 10th 2011 titled "A Blessing For You" which won him the Indie Music Award for "Best Male Gospel Artist" in October 2012. He released his 5th album titled "Breakthrough" Which won him Best Gospel Music Producer Of 2013 for the song "God Is So Good" a Nomination Certificate Award for Best Album Of The Year. And a Nomination Certificate Award for being nominated 12 times in 11 categories.
Garry Moore's 6th album "Hero" was released in May 2014. The single "I Can't Live Without You" from "Hero" won Garry The Indie Music Award for "Best Male Gospel Artist" of 2014. Seven songs from the album were nominated for music awards. Garry Moore's 7th album was released in June 2016 titled "Triumphant (Volume 1)" which 3 songs were nominated for music awards. "Stand Up And Clap Your Hands" "Whiter Than Snow" and "You Get The Glory" the Song You Get The Glory" won The Akedemia Music Award for Best Christian and Gospel Song. Garry Moore's 8th studio album "Triumphant (Volume 2)" was released August 2017.
The single first single from the album "What You Come To Do" was nominated for 2 Indie Music Channel Awards and won The Akedemia Music Award for Best Christian and Gospel Song. The second single "Born Again" also won Best Hip Hop Gospel Song. "God Is Bigger" the third single won The Radio Music Award for Best Gospel Artist in 2017 and also won the Indie Music Channel Award for Best Gospel Producer in 2018. Garry Moore's 9th studio album 'Eternal' was released October 2018 which debuted at number #14 on The Billboard Top Selling Gospel Albums Chart.
The album won The Akedemia Music Award for Best Contemporary Gospel Album in 2019. Also from the album the hit single "Love Will Get Us There" won The Indie Channel Music Award for Best Gospel Artist of 2019.  All of Garry Moore's music is available on iTunes, Amazon, Spotify, Googleplay, Rhapsody and all major mp3 stores worldwide.
OFFICIAL LINKS:
ARTIST LINK: www.GarryMooreMusic.org
SPOTIFY LINK: https://open.spotify.com/artist/38c8xc3yKJGPh4YzX72zJ1?si=PWkZa6prRZG_KRQWQrOibg
BANDCAMP LINK: https://garrymoore.bandcamp.com/album/we-made-it-double-single
CDBABY LINK: https://store.cdbaby.com/Artist/GarryMoore
TWITTER PAGE: https://twitter.com/PastorGMoore
FACEBOOK FAN PAGE: https://www.facebook.com/GARRYMOOREOfficiaFanPage
YOUTUBE: https://www.youtube.com/user/pastorgmoore
NEW VIDEO SINGLE: https://www.youtube.com/watch?v=JNr4BZOVxCM
INSTAGRAM: https://www.instagram.com/pastorgarrymoore/