Luna Rise, a Melodic-Rock band from Enns in Upper Austria, is back with a reissue of their album, "Smoking Kills But Love Can Break A Heart", out now on the prestigious indie label, NRT-Records label. The album sees band members; Chris Divine – Vocals, L.X. – Keys, Andy Earth – Guitars, Rob Rocket – Bass and Loup-Garou – Drums, deliver their infectious brand of dark melodic rock in this 7-track package.
The album opens with appropriate vigor, via the anthem, "When You Fall" classic Luna Rise, it's undoubtedly heavy, fast-paced, catchy and chock full of guitar intricacies. From there, the album snowballs with the emotionally-charged, lusciously arranged, "Dead Alley" which has perhaps the catchiest chorus in Luna Rise history, coupled with a brilliantly chunky guitar-driven bridge in which the vocal harmonies are allowed to shine.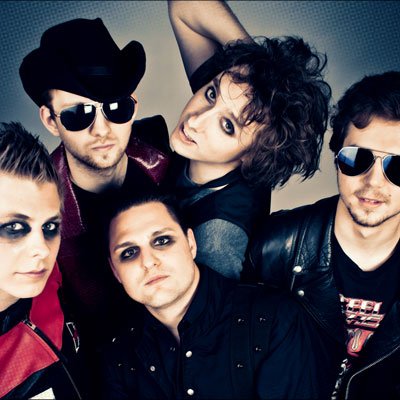 It's very clear that the guys were on a mission and took the recording of this album personal. "Smoking Kills But Love Can Break A Heart", gets the band back on track, re-delivering everything that made them good in the first place while re-introducing the band to the public. Nowhere is this more clear than on the "616" which will have you humming along, bobbing your head and often back-tracking to make sure you heard what you think you just heard.
Elsewhere, the thunderous soft-loud ballad, "Beautiful Monster" is a muscularly-riffed number where adherent, propulsive guitar grooves routinely (and very smoothly) flow into memorable choruses and melodic verses, emotionally sung by Chris Divine. "A Glory Nightmare" works similarly, as it finds a head-rattling guitar/bass grooves and pounding, dramatic-sounding drum fills being offset by melodic choruses and soaring guitar solos.
What does it take to make a great metal album…all killer no filler? Check; a sense that the guys are really enjoying playing together? Check; heavy hitting and melodic tracks pounding at you one after the other, so at the end you find your audio volume up to max? Check!
Every song brings creativity and an energy that really propels the album.  You'll find yourself singing along to the songs, wanting to hear each and every word, and trying to decipher a meaning, track after track, while the amazing musicianship, excellent songwriting and arrangements all prevalently shine through.
At the end of the day, dark melodic rock is rarely as satisfying as it is under Luna Rise. This album will please just about anyone who loves their alternative rock big, bold and full of flavor. "Smoking Kills But Love Can Break A Heart", is the sort of trip you're likely to take again and again, and it only gets better each time around. Give it a spin and you'll see.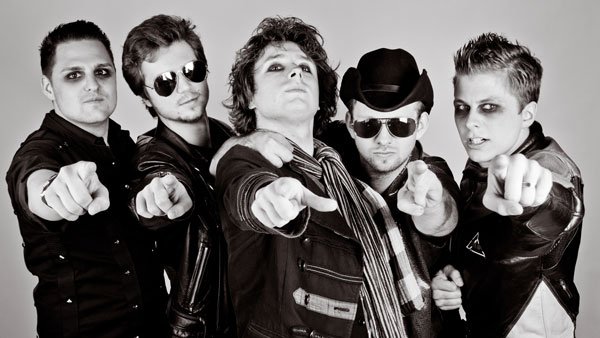 Find LUNA RISE Here:
Luna Rise @ Facebook: https://www.facebook.com/lunarise
Luna Rise @ Bandcamp: http://luna-rise.bandcamp.com/
Luna Rise @ Spotify : https://play.spotify.com/artist/2gOyUqu0HAnxk3neoxqXud
Luna Rise @ Deezer : http://www.deezer.com/artist/4649884
Luna Rise @ Amazon : http://www.amazon.com/Smoking-Kills-Love-Break-Heart/dp/B00UAOTK52/ref=sr_1_1?s=dmusic&ie=UTF8&qid=1426637416&sr=1-1&keywords=Luna+Rise
Luna Rise @ ITunes : https://itunes.apple.com/us/artist/luna-rise/id482267037
Luna Rise @ Google Play: https://play.google.com/store/music/artist/Luna_Rise?id=Autah5gh7tbygcweyu7xfawim4u