He who had a dream, and turns it into reality; Lyricast! Flooding one's soul for music since 2001 was him. Work, can never be work if you love what you do. High school and College days had passed on. Here's to re-living raw, un-popular moods to sweating energy in sound recording booths. He who was drawn to stage performances, as music videos to street curtains. This independent artist found his lit path divine… Not just bootstraps, as if through songs, a soldier resides.  How strong are their beliefs?
Can one really come off as to enjoying life, yet serious: bit.ly/2aQIatg. His first on stage show hosted by "Dj Favour" was through support the "90s HipHop & R&B Part I"; "Zoom Club" in Frankfurt, Germany of 2012. The song titled "I'm Hot"(prod by Dolobeats) shot a roaring applaud: bit.ly/2b2zXWb. He continued to team up with supporting like "Dj MC-Hollywood" at the "Pearls Lounge Un Discoteka"; Germany, 2013.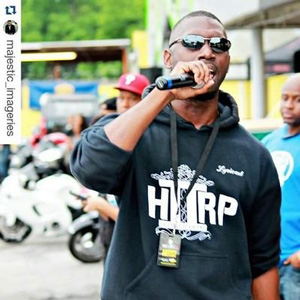 A song titled "Devotion"(prod by Dolobeats) lead an unlucky performance at an un-timely gig for the "Park Cafe", Wiesbaden, Germany. Realizing that failure is a choice left in one's character, "Azz Got Hipz"(prod by Ray//Flava), brought a song release party and even bigger performance at "Club Nachtwerk" in Koblenz GE 2013: bit.ly/2aTnwLU. His flight out of Germany came sometime after performing "Snakes"(prod by Ray//Flava) at the "Our Hip-Hop DE" showcase. Fading out with an event held in Wiesbaden, GE 2014 was just the beginning.
Music videos such as "Yall Dont Know" bit.ly/2br2MwD soon erupted. The song was produced by "Rafael Sasina & Peter Postl". The video was directed/filmed by "Richard Porter" of "SoulFolks Studio" in Wiesbaden, Germany, 2013. "Yall Don't Know" first aired on" Radio 99″ under "Nader Dj Nasty". The video for a smash hit titled "Azz Got Hipz" finally dropped socially: bit.ly/2bph7HE . This giant video production was composed by Ray//Flava and directed/filmed by "Tre the Boi Wonder / Art Davis".
To help fight for a cause bigger than himself, "Motivation"(prod by Fabobeatz) of Erlangen GE was created. Patchwerk Studios got a hold if this as their engineering team included "Ray Seay and Kenny Mixx". After realizing that making music aint as fun without managing it to find the best marketing strategies, Lyricast graduated at "Atlanta Institute of Music and Media" as a Pro Tools certified Audio Engineer and continues to reach new fans each day…
Lyricast credits "Jknock Graphics", for his first ever logo design.
HIIRP… represents "Here's II Radio Play".
OFFICIAL LINKS:
https://www.twitter.com/h2rplyricast
https://www.pushpowerpromo.com/lyricast
https://www.facebook.com/h2rplyricast
https://www.instagram.com/h2rplyricast