Getting into any career is challenging, but the music industry is a beast within itself. Ronnie Walka is the one that tamed the beast and made it as a singer, writer, actor, producer, director and celebrity photographer/videographer with the magic touch when it comes to graphic design, film, video, singing and songwriting
At one point in his journey, Ronnie was an inspiring R&B artist. He managed to knock down a few doors in the entertainment industry. At 16, he joined his first R&B group. He was the youngest of the foursome; the other members were all over 21. The music industry was a hard nut to crack, but that did not stop him from putting in the work it takes to be an industry mogul. His drive and determination allowed him to see the inner workings of the industry.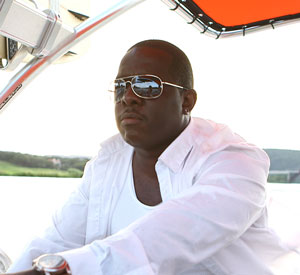 Ronnie had series of unfulfilled opportunities and working odd jobs on his road to super stardom. One of his most talked about experiences was watching showcases given by Maria Davis entitled "Mad Wednesdays". He was inspired by a comment spoken by the Harlem native on self-own black businesses.
He was so moved by the lessons of ownership in the music business that he started working towards building a strong team and opening his own entertainment company, which consist of film, music, photography and graphics.
With a loaded brain of information and know-how Ronnie was able to move forward in his music to allow his fans to feel every note. That's a day he will never forget and it is the driving force behind his success.
While building his dream team, he worked for independent companies, worked on films, designed media pieces, performed at events with his smooth vocal style, photographed so many major events and finally earned enough money to buy a few items of highly professional photography/video equipment.
Through his journey, Ronnie never lost focus despite the many failures and broken promises he endured. Ronnie never lost faith in what God had planned for him. This was and still is his driving motivation.
OFFICIAL RONNIE WALKA LINKS:
https://www.youtube.com/watch?v=nKnnlKXoLFA
www.iamronniewalka.com
www.facebook.com/ronniewalka
www.twitter.com/iamronniewalka
www.instagram.com/iamronniewalka
www.soundcloud.com/ronniewalka