Leena Ojala is back with her new EP 'My World', which will be released on Friday 24th November and available to stream on Apple Music. Leena has come up with a more dynamic sound than her earlier melancholic offering. Leena labels this EP as 'more upbeat and non-genre specific' and prides herself on the results, describing the project as a 'natural progression' of her style.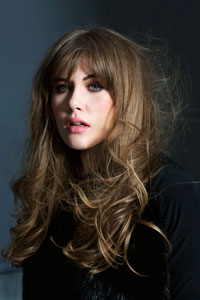 'My World' has been inspired by the many old and new musical influences that Leena has been surrounded with, leading to her new experimental sound. Her musical direction is a fusion of contemporary alternative, indie, soul and electronica.
Her style mixes dark lyrics, 80s infused vibes and soulful tones. With a penchant for writing and producing infectious melodies with major choruses, this EP explores many subjects close to Leena's heart. The title track 'My World' explores feelings of not conforming to other people's expectations and is a reflection of her latest EP seeing light with very little outside influence.
'Pretty Girl' explores a young girl with insecurities – 'a girl who wants to fit in when there's no real place for her and she just ends up following the crowd'.
MORE ABOUT LEENA OJALA: Leena began song-writing at the age of 16 when she received her first guitar. Leena moved to London a year later to embrace music and explore her sound. Leena spent time in Berlin – a city renowned for its anarchic creativity – gathering new influences before returning to London to hone her first offering. The critically acclaimed EP1, released in November 2015, was the result.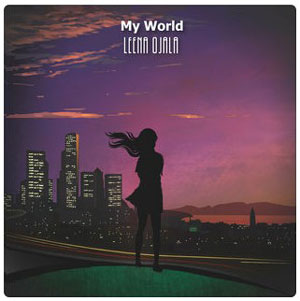 Leena is influenced by strong female vocalists with emotion-laden melodies, including Stevie Nicks, Kate Bush, London Grammar and Halsey.
Leena has received press coverage from the likes of The 405, The Fader, Clash Magazine, Idol Magazine, The Lady Gunn, Fame Magazine, Atwood Magazine, Earmilk, and many others. Her music has been played in syndicated radio shows such as Passport Approved, Winkelwagen Show and Women of Substance podcasts, as well as in numerous radio stations.
Leena has worked recently with producers Benbrick, DJSweap and DJDoobious, and her tracks have been mixed by D/R/U/G/S, Saturday/Monday, Forte and Paul Gilmore.
"Developing a unique style, the bedroom producer works on instinct, taking enormous chances with her work" – Clash Music
"Her ability to drive her voice between moody depths and haunting heights makes for a compelling sound" – Idol Magazine
OFFICIAL LINKS: WEBSITE – FACEBOOK – TWITTER – SOUNDCLOUD – YOUTUBE – INSTAGRAM – ITUNES