Odd-Arne Jacobsen was born on 29 December 1947. He stands today as a unique personal "voice" in European improvisation music, with his own distinctive tone language. Odd-Arne has worked with most of the leading artists in Norway in theatre and music, and has also presented his art internationally. He has had his own television program in Russia, as well as a solo concert at the Moscow International Jazz Festival and has toured the USA, Mexico, Russia, France, China, Kuwait, Scotland, and Japan. In 1990 he undertook a solo concert of his own compositions in Carnegie Hall, New York.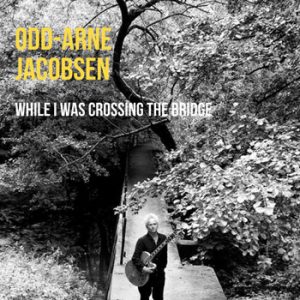 "While I was crossing the bridge" promises to be another milestone in his musical career, particularly since it is made up of a very interesting combination of songs. The first song 41, which will surely draw many listeners' attention.
This song's theme lies on the artist's memories of where he grew up in Tromsø in northern Norway. With a very unique sound, this song certainly makes one better understand his feelings and memories.
This kind of feeling is easily felt when hearing the other songs in this album. When listening to the songs in this album, one will surely be able to appreciate the beauty of music, and in particular Odd-Arne Jacobsen style as a composer, musician and guitarist.
With Odd Arne's musical talent, there is no doubt that one will be able to feel the passion this artist emanates from his expertly played songs.
"While I was crossing the bridge" is a musical album that will surely be loved by jazz lovers, as well as by Odd-Arne's fans all around the world. It is the kind of album which combines the beauty of music with what it can evoke in terms of memories, emotions and feelings. After all this is what music is all about, especially jazz music played by a master musician such as Odd-Arne Jacobsen.