Hailing from Southern WV, at the age of 14 Kid Chad began his development as an artist.  Blue eyes, blonde hair, and an overwhelming confidence encompasses all of Chad's surroundings.  Making music is always about positivity, even when the topic is negative.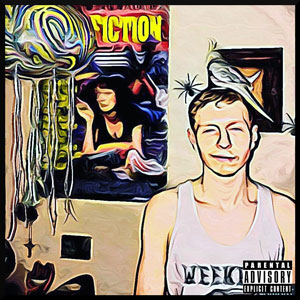 Kid Chad's music possesses a certain old-school feel to the production, and his voice is reminiscent of alternative music.  Rooted in alternative music, Chad can play piano, mandolin, and guitar; however, he prefers piano over any other instrument.
 Being a musician is about the music, and being an artist entails much more than simply the music.  The musical movement of Kid Chad and his producer Yung Trav, is one that portrays a certain lifestyle of free-spirited well-being, and the ability to grow in life retaining the imagination and passion that everyone does possess as a kid.
On the 19th of April Kid Chad drops his brand new EP "Sa.Me" on all major digital download stores. In the meantime you can check his latest tracks "Purpose" (Prod. by YungTrav) and "Names on a Cloud" on SOUNDCLOUD. Both tracks are also on radio rotation.
Follow and find out more about Kid Chad on his WEBSITE, on TWITTER and YOUTUBE.