Its 2017 and it's the peak of the mountain for a talented mc/c.e.o of Ink House Entertainment. The era of Hip hop has shifted but the anchor has managed to keep the southern mc P Dash a.k.a Pda Tryffa at bay. With songs like Look@Her a slow melodic, R&B sound. Along with the lyrical delivery on Don't Stop , and This Time Around (feat. Appeal), a clever artistic collaboration with his cousin. The witty mc is ready for the airwaves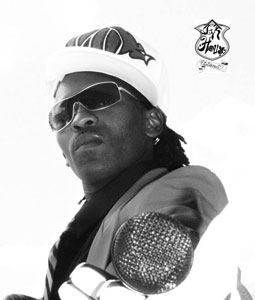 Nothing has come easy for the independent recording artist. It was the countless instrumentals he would rhyme over to exercise his craft, or maybe the times in class writing instead of taking notes, and getting them from classmates.
The determination was in his eyes, that he wanted to reach perfection in his craft. The indie star went through a transformation in harnessing his musical abilities. Now with radio play throughout the south eastern region to overseas, the slots on coast 2 coast mix tapes. The rising star is becoming something much greater than anyone would have predicted him to be.
Which brings him to his present position of being on Ink House ENT. with the management of AzzNation. P Dash is determined to have an omnipresence in the game. With the release of his smash hit single Get it Kitty a guaranteed club banger produced by Lil Tray Beats out of Atlanta, GA.  Available on Google Play.
OFFICIAL LINK: AzzNation