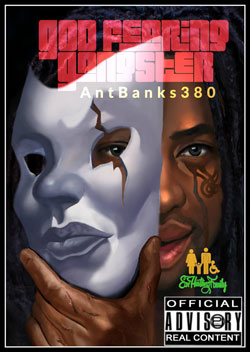 People get Ready by AntBanks380 gets a 3.8 out 5 from Longe Magazine – The lyrics is well constructed and has a good potential to send a message for the times we are now living in; where people are suppress by emotional anger and doing things outside themselves.
This song can heal your pain through that tough time. "People get ready' can let people stay focus, as they will see a greater purposes for life. At the end the "People get Ready", chorus sticks in your head.
AntBanks380 is the founder and creator of EarHustlingFamily originating out of Houston, Texas. AntBanks380 spreads a positive message through his unique rap and it is a refreshing change of pace.
AntBanks380 spits rhymes most can relate to in these modern times and best of all, this gangster rap does not have to be censored, as it is devoid of vulgar and expletory language.