PoeDogg is a hip hop and rap artist from a small town called Nevils, Ga. He grew up on Master P and 2Pac and started rapping when he was 17. PoeDogg only really started getting serious with his talent at the age of 23 and is currently working on an EP called "DA RE-UP".
In the meantime PoeDogg has dropped a number of singles, including "Re-Up" and "Flex" which is now on radio rotation. The artist is hard on his grind towards creating his own personal sound and carving out his own lane in the game.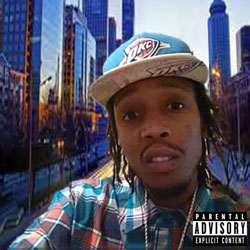 Running through his catalog, it's clear that PoeDogg has always been on point with his production and "Re-Up" and "Flex" are more of the same. Most of his music is solid all the way through to provide good listening and a few trunk rattlers and he is still on his level where he can hold his own with all of the new jacks in the game right now.
PoeDogg's tracks are great for jamming while taking a slow drive thru town or on your way to work, school, etc. It just takes a couple of listens and this dude may quickly become one of your favorite artists!
It also helps that PoeDogg is confident of his skills and messages. This allows him to make great music to ride an listen to, with tracks that bang from the beginning, to end. His surefire flow and choice productions could so easily be your flame in the morning, right up until the late night. What everybody's been missing…….music you can feel!
Keep up with PoeDogg on SOUNDCLOUD and REVERBNATION or contact him via E-mail: poedoggofficial@gmail.com