Ryan Atkins is an R&B recording artist and songwriter, well known in the NJ/NY music scene. She's been featured on Season 5 of Love and Hip-Hop New York, and is truly a woman that will stop at nothing to entertain.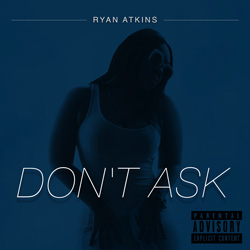 Growing up in Jersey City, NJ Ryan was gifted with a lovely singing voice and started to really pursue her dream by the age of 11. The sound of her music can best be described as pure and passionate with truthful meaning.
In her own words, Ryan says: "Music is a feeling and I believe only if it comes from my heart and I really love it … then people will feel it."
From spending time learning from some of the most accomplished producers and writers including Monica, Donell Jones, and Tony Braxton; Ryan has definitely gained tons of experience and truly understands the magnitude in creating the type of timeless music of her own.
Today, more than ever, she is ready and has what it takes to be that up-and-coming icon in the music industry.
Ryan Atkins can be listened to and appreciated on her brand new single, entitled "Don't Ask" produced by Red Spyder.