Sixx Caci'ino was born in Baltimore, Maryland as William Boulware. The development of his unique style is the result of a lifetime of musical influence. Growing up in a talented musical family, meant that William was always surrounded by different forms of music. He attended Eutaw Marshburn Elementary School, and was introduced to music as a part of a children choir. He started playing the saxophone at Booker T. Washington middle school, which was turned into an Art school a few years later. He soon moved on to string and wind instruments as a T.W.I.G. This program helped him to go to the Baltimore School for the Arts.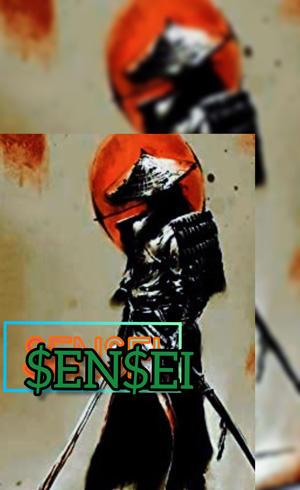 Sixx Caci'ino went on to study at Kean University. He picked up writing classical music as a major .This, along with accepting his multi-cultural friends turned him to rock and jazz. Studying under many composers, he has traveled the world to master his craft. He now works with S.T.L Ent. and runs his own production company called Atom World L.L.C.  Sixx Caci'ino is currently promoting his 9-song album "Sensei". Here the artist manages to, once again, bring his A-game to the mic.
Throughout this album, Sixx Caci'ino comes through with a batch of exceptional verses, flawlessly highlighted by the skittering production. His quotables are sharp as ever, delivering some of the deepest, most cutthroat lines of any of his projects so far. Consistency is becoming his middle name, in matrimony with his vision and his ambitious expectations. Sixx Caci'ino glides over these beats as only he can, going out of his way to unleash a mesmerizing display every time.
His has an interesting approach to each verse, and each of these moments make it clear that there is no dearth of creativity at play here. His impeccable and eclectic lyrical style cannot be contested nor disputed, because his riding in his own lane, and he is right at the front of the pack. While Sixx Caci'ino does take center-stage for the entire project, he is not shy to share the spotlight with a handful of different producers who add sonic luster to the proceedings.
On its own merits, "Sensei" is a captivating listen that seeks to show us fresh dimensions of a tried and trusted genre. Armed with his highly loaded skillset, and a ton of consistency, Sixx Caci'ino is operating at the peak of his powers on this project.