Slyrex is an up and coming Neo-R&B, multi-talented artist and producer based out of Oklahoma City. He produces and engineers much of his own records, with hands on throughout the full creative process. He is releasing his album this winter with A-list features. In the meantime, he whets listeners' appetites with his atmospheric, somber and sultry ballad "Nightmare Artist". Slyrex is a versatile artist who excels at creating emotionally rich and cathartic music. Creating incredible songs, he has the creative range to resonate with listeners of all kinds of music.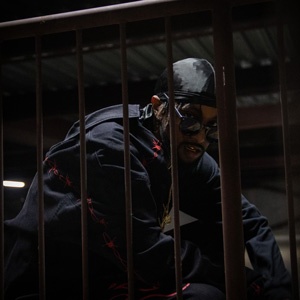 Slyrex's dexterity is next level, and his ability to move in and out of falsettos, slink around the beat, and carry songs with his endlessly hypnotic voice is practically unmatched in the underground. He carries himself with the confidence of an industry vet on "Nightmare Artist". His relaxed, easygoing mic presence belies the precision of the melody he is exploring.
Despite cynics occasionally arguing that R&B is dead, the genre is actually thriving, with quite a few indie artists like Slyrex contributing to its latest iteration. The most impressive thing about Slyrex is his range. He has no trouble navigating the soundscape on "Nightmare Artist", regardless of where it takes him. His voice is difficult to ignore, especially in an era where modern-day R&B vocalists don't get the recognition they deserve.
The Oklahoma City based talent utilizes a chill downtempo aura alongside a deep low-end and gently skittering percussion, to create his impeccable sound. Storytelling is also the basis of R&B artistry, and here Slyrex writes a narrative that describes his experiences, feelings and sentiments, which he conveys with immaculate precision and heartfelt passion. His sweet, honey-dipped vocals are powerful, sensual and flirtatious all at once.
A happily independent artist with creative control to execute his sound and style the way he wants to, Slyrex has everything in place to impress just about anybody who understands anything at all about modern R&B.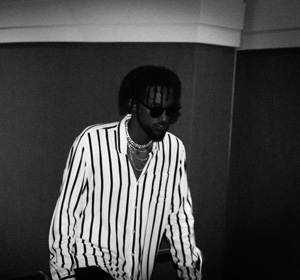 Brimming with an irresistible melody, super smooth vibes, and magnetizing vocals, "Nightmare Artist" should put Slyrex on the tip of every listener's tongue.  His sound is an immersive one, drawing listeners in with an intriguing composition that is boosted by a willingness to push his creativity and technical abilities.
On face value, Slyrex is a slow burning star, eager to build his career exactly as he pleases. Even though you can hear the many influences in his work, make no mistake, Slyrex is in his own lane.
He in fact, is a wise study for aspiring singers looking to navigate the industry with accessible sounds but original creativity. We expect Slyrex to have a big year in 2023, when he is bound to cash in on his immense talents, which he will no doubt be flexing on his upcoming album project.
From the immersive production to Slyrex's arresting vocals and sophisticated pen on "Nightmare Artist", it's not hard to see why he will wow audiences and garner accolades through the years ahead. Expect to see and hear a lot more of Slyrex.
OFFICIAL LINKS:
https://hoo.be/slyrex
https://www.instagram.com/slyrex
https://twitter.com/slyrexet
https://music.apple.com/us/artist/slyrex/1026043506
https://open.spotify.com/artist/18tztHg631B6KHiEVdp4jf