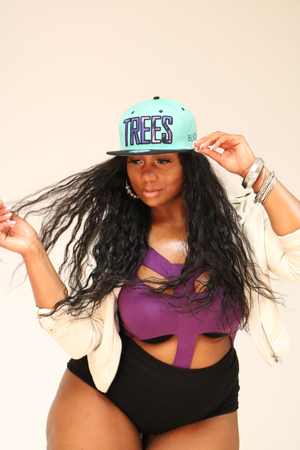 Crazy, Sexy, Cool songwriter, singer, rapper artist Tee Cheri Babie aka Tee Babie has dropped an addicting R&B hip hop hit – "Watch", a featured single on her highly anticipated mixtape "I'm Everything" , has got us wanting to hear it back to back. In this song, she has geniusly mixed a new age TLC style with an updated female trap melody all mixed in with Southern and Midwest swag. Listeners are loving it.
Tee began singing at the young age of five, and by ten was not only singing but also songwriting. Her grassroots creativity gives Tee a raw edge on the competition, as she encompasses much more than just being a pretty face.
Her talents span from motivational speaking, to poetry, combined with her brilliant eye for putting words together, Tee Babie's singing and songwriting is multi-dimensional and has depth, something that is sometimes all too rare in today's industry.
As a versatile pop, hip hop and R&B sensation, she is attacking the music industry on multiple levels. You can find this single and much more on free streaming sites such as Datpiff, Audiomack, Spinrilla, Youtube and more. Click the link and Go Listen Now!!!!!
OFFICIAL LINKS: SPINRILLA – DATPIFF – FACEBOOK – INSTAGRAM – TWITTER