There's just not a lot of places to get my music out there, so I said to myself f*** social media and online promoting because I feel that it's just a waste of time. Check out the interview with Shylow Kiks exclusively on Skilly Magazine Online.
Skilly: How were you able to start your journey in the entertainment business? Where did this all start?
Shylow Kiks: I've been into music for as long as I can remember, even as a young child. I think it was when I first started listening to Eminem's Slim Shady LP that I wanted to be like him, even though I was only like 10 or 11 years old. It wasn't until I turned 15 years old that I first met with the producers of Two Worlds entertainment.
What are some of the creative ways you use to promote your music?
Mostly online, but there's many artists trying to accomplish the same achievements. There's just not a lot of places to get my music out there, so I said to myself f*** social media and online promoting because I feel that it's just a waste of time. Compare that to going downtown and pushing my mixtape, people show me love almost every day.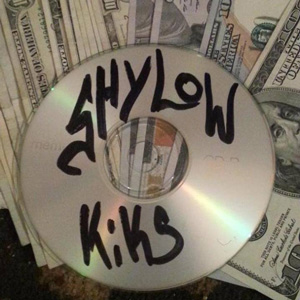 What is the greatest challenge you face in today's entertainment business? How do you overcome them?
For me it would be the way I push myself away from what really means the most important thing in life. I find it hard to live a normal life from what I've seen as a child being involved with the wrong people. So basically, it's just me holding myself back from becoming a successful rap artist.
How is the music scene like in your hometown? What do you like about it and what don't you like?
It's wack as f***. I can't stand any of these fake a** n***** tryna spit fire. Then again there's been a few real n***** that have potential and can get down. Either way at the end of the day we're still making money and having fun doing what we love.
Where do you think the future of music is going to be? How do you feel artists can be more a part of it?
As of now I think it's going downhill. I've done a lot of research on many different major labels and it's like they don't want you to be a part of the music business. No one really needs a record deal if they know how to market their music the correct way and find distribution.
What advice can you give to other upcoming artists and musicians trying to achieve success?
The most important thing is to never give up on yourself. Always remember that you can achieve anything that makes you happy, we all deserve prosperity and there's nothing that can stop you from reaching your goals except yourself.
What inspires you to write your next song?
My son is the only reason I even feel inspirational. There's been many times were I could just shoot myself for not being able to see him smile. He is what makes me keep on keeping on. Other than that nothing else can really inspire me for success.
What are the steps you take to make a song?
There's no step by step process when I write music. All I do is reflect on my past experiences and from there it all begins to unfold. I start with a statement, then continue on with my argument. This is an example on how I would begin my verses.
What do you think makes a great song?
Creative writing and emotional type beats that can bring out the quality of an artist when he or she gives there all on every track. When people can relate to what you are saying it's like they understand were you're coming from. Another thing is controversy.
Where can we connect with you? Can you give us your social media links and where we can contact you?
I'm trying to only stick with one site because I have a hard time keeping up with everyone on Facebook, Soundcloud, etc. Reverb is one of my most important keys to marketing and distributing my music.
Shylow Kiks is on radio rotation with the track "No More Pain".
OFFICIAL LINKS: REVERBNATION – NUMBERONEMUSIC