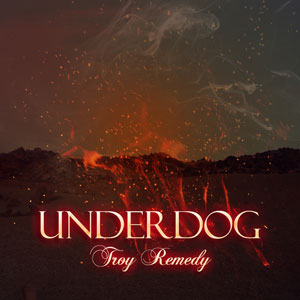 "Underdog" is the first single from the upcoming debut album, "My Own Worst Enemy" by Independent Artist, Songwriter and Producer Troy Remedy. Troy has a unique sound in this era of Hip-Hop with a voice that commands attention and also shows a reflection of the artist. Considered as an "Underdog", this motivation bodes well for him and helps to create truly passionate songs.
The track exemplifies what Troy Remedy's music is all about with bass that hits hard and vocals that hit harder with strong content. The track also features vocals from Charismatic Genius who adds the finishing touch to this uplifting and powerful song.
Quickly gaining notoriety, as both an artist and producer, the combination helps pave the way for this up and comer to shake up the scene and create his own sound that's now becoming hard to miss.
OFFICIAL LINK: WEBSITE