Prepare yourself for a mesmerizing musical adventure as we dive into the boundless artistry of Vasio Dunn, the visionary music producer, composer, and songwriter who defies genre boundaries with his latest opus, "Vasio Lourdes." With 34 tracks spanning a staggering two and a half hours, Dunn takes us on a transcendent journey, where throbbing beats, sweeping synths, spoken word interludes, rapped verses, and melodic hooks intertwine to create an exquisite tapestry of sound.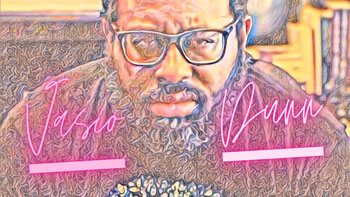 In the realm of cinematic composition, Vasio Dunn reigns supreme, but his talents extend far beyond those confines. Instead of restricting himself to a specific genre, Dunn revels in the freedom of allowing the sound and feeling to guide his production and compositions. And it's this creative liberty that permeates every second of "Vasio Lourdes," an album brimming with diverse auras, shifting moods, tantalizing tones, and captivating rhythms.
From the very first note, you'll find yourself enveloped in an enchanting and vibrant atmosphere, as if being transported to a fantasy realm. The production on "Vasio Lourdes" strikes a perfect balance between opulence and subtlety, captivating listeners with its charm, fascination, and a hint of mystique. Guitars, keyboards, brass, and strings take turns in the spotlight, weaving seamlessly within each track, their arrangements meticulously designed to hypnotize and mesmerize.
Vasio Dunn is a master of transitions, seamlessly gliding from ambient soundscapes to cinematic vistas and from downtempo grooves to infectious hip-hop beats. His ability to effortlessly capture the essence of each genre is awe-inspiring, making time seemingly evaporate as you surrender yourself to the irresistible groove.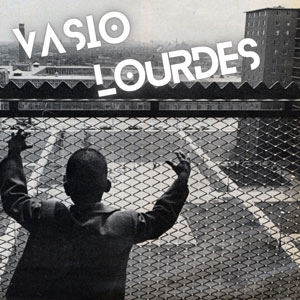 Before you know it, you'll have lost yourself in over two and a half hours of pure musical bliss, succumbing to the irresistible urge to tap your hands, feet, or anything that can keep up with the infectious rhythm.
What truly sets Vasio Dunn apart is his universal appeal. It's nearly impossible to confine his music to a single style, as it exudes influences from every corner of the sonic universe. With each track on "Vasio Lourdes," Dunn reshapes and re-contextualizes his signature sound, showcasing his mastery of delivering incredibly smooth and accessible compositions, despite the intricate production and mixing techniques employed.
"Vasio Lourdes" is a sonic tapestry adorned with a plethora of remarkable tracks, each deserving of its own spotlight. From the captivating allure of "Last Night" to the epic journey of "B Movie (Pts.1-4)," and from the soul-stirring "Alive in Jesus" to the introspective depths of "Innerflex," Dunn's artistic prowess shines through.
Whether you find solace in the infectious energy of "Electric" or surrender to the introspective charm of "Lucky Clover," there's an abundance of musical treasures awaiting your discovery.
And if you think you've experienced it all, think again. "Vasio Lourdes" has a few surprises up its sleeve. With tracks like "Southside (Instrumental)," "Days of Night (No Doze Version)," "Metaverse" and "Osmosis", Dunn challenges conventions and explores uncharted territories, pushing the boundaries of his own sonic universe. It's this fearless exploration that cements Vasio Dunn's status as a true sonic pioneer.
So, open your ears and let the captivating melodies, evocative rhythms, and entrancing sounds of Vasio Dunn's "Vasio Lourdes" wash over you. Unpack this limitless listening experience, and prepare to be enthralled by an artist who effortlessly blurs the lines between genres.
Vasio Dunn is more than a composer and producer – he is an architect of emotions, a weaver of sonic tapestries that transcend boundaries and leave an indelible mark on your soul. With "Vasio Lourdes," Dunn invites you to embark on a journey of self-discovery, a voyage where time is suspended, and the power of music is fully realized.
OFFICIAL LINKS:  https://www.vasiodunn.org