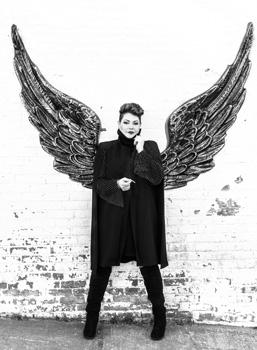 Vievanessa's "Walk On By" defies industry standards as a LIVE vocal and guitar performance transformed into a dazzling soul/house remix of old school vibes mixed with a contemporary pop edge.
The natural vocals in this rendition of the Dionne Warwick tune brings a classic energy that shows technology can still sometimes take a back seat to the soul of human performance on a radio-ready production.
Inspired by an eclectic group of artists that span genres and generations, Vievanessa's soul-based musical experiments are a delight for ears and this song is an introduction to what she has in store for the world to hear.
OFFICIAL LINKS:
Spotify
https://open.spotify.com/artist/0AN553EJxS4eQXTOkbNRLG?si=qbC2sERkSKOTjP19jkch6g
Website
https://vievanessa.com/
Soundcloud
https://soundcloud.com/vievanessa
Youtube
https://www.youtube.com/channel/UCvwJ3PlZ3oxovcEQzMxzFfw