Wak815 aka Jtown is an emerging new artist from the Midwest, born and raised in the town of Freeport Illinois. A sensitive soul and a keen observer of human relationships from a young age, his own personal experiences and lifelong struggles towards a peaceful coexistence with people around him has been the biggest source for his musical inspiration. Wak815 started his musical journey at the tender age of 8 and has since moved forward to release a number of highly original projects. The unusual artist, does a great job of creating a general alternative and crossover vibes with his music. One minute he sounds like a streetwise rapper, the next he sounds like an R&B crooner.
The production across the board in Wak815's ever-expanding catalog is always rife with fresh twists and turns. He picks and chooses moments to let his voice be the main focus of a chosen track, and at the same time is able to realize when the excellent production work deserves to be the star. In between, he also finds the time to be extremely intrepid and dissimilar to his contemporaries. Wak815 is one of the more interesting people in the industry.
Rhythmically varied, instrumentally diverse, and written with such creative expansiveness, each track Wak815 releases has a completely different flavor to the one that came before, or the one due out next. On "Free Smoke" his verses are pulsing and muscular while sticking to a melodic groove which rides the momentum-pushing beat almost effortlessly. As we hear Wak815's vocals become stronger, and the track really starts taking shape, the beats get stronger and by the end, it almost sounds triumphant.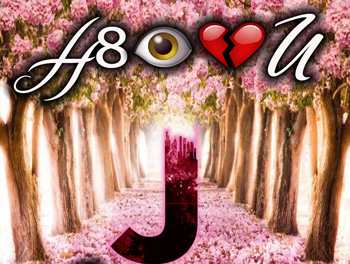 "Come Around" completely flips the sonic aesthetic with a guitar-dominated bluesy soundscape. The track's earthy sound highlights a melodic but rugged vibe that may be Wak815's real hunting ground, and holds elements that he should implement more consistently in his work. The languid and mesmerizing melody in this song is absolute ear candy and will be stuck in your head all day. Moreover, the track does not overstay its welcome, with an abrupt one minute and forty second run time, so there is not a lot of time to waste.
"Granted" creeps up on you with its haunting, pluck-filled production. Built upon gorgeous instrumentation, the track finds Wak815 in an introspective place, as he unwinds his infectious narrative dealing in relationship intricacies, with a smooth flow and transparent lyrics. It's poetic and frighteningly honest, as the song is given a chance to breathe and arrive at it's full potential. Wak815's versatile vocals are able to elevate the track, and add yet another layer to appreciate.
Most importantly, taken all together, Wak815's tracks are unlike anything else that's out right now, and in an era where music way too often feels homogenous, his releases stand out even more. Things get even more intriguing on his 8-track mixtape "Hate I Love You", where the artist rolls out some more of his lyrical and performing wares. Every event feels authentic, and his experiences are expressed in a way that gives listeners the complete picture.
The overall sound-bed is wide-ranging, and never falls short of color and texture, without being overproduced. Throughout, Wak815 shows that he is daring enough to push new ideas upon an unsuspecting audience and refuses to follow any given formula. With "Hate I Love You" the artist has crafted a project that displays all his strengths in varying sonic territories. From standouts, "Pack" to "LUV", "Ain't Shit" and "Insecurities" to "Lame", Wak815 lays his artistic peculiarities on the line for all to see.
At the end of the day it seems as if Wak815 is still scratching the surface of just how different an artist he could be, and with the evolution of him as a person and musician, it will be interesting to see what he brings us next. He has the vibe and the vision – a combination necessary to stand out from the pack.
OFFICIAL LINKS:
https://soundcloud.com/wak815
https://www.instagram.com/relaxandearn
https://www.youtube.com/channel/UCDmJfZqrYqvUszOH8fz1oOQ
https://www.facebook.com/relaxandearn815/
www.tiktok.com/wac815
www.wak815.com