Yung Rose & Yung Skii recently dropped their single "ALL2U." Both artists go into grave detail having much to say this about the track:
Yung Rose – "It's more of a dedication to one who's been on my mind for a while and giving her that tune to listen to for her moments when her light is lost, while also letting her know I'm down to ride for her hoping she feels the same."
Yung Skii – "Agreed. It's a message of lost love trying to find its way back to someone who has no clue you feel for them."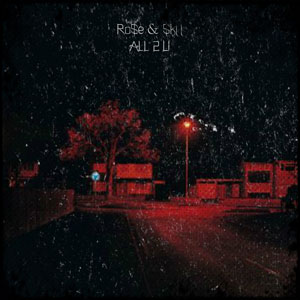 As these two continue to release SMASH after SMASH, being underground artists on the rise, details show 2020 will be a time for them to "escape into paradise." Both being in different areas creating music for fans. As they continue as independent artists, fan tweet and post, stating:
"Definitely the youngest in the game actually killing it!!!!"
"Two talented artists that NEED to be brought back together and wreck all these other rappers"
"2020's waiting for $kii & Rose"
"Need to be signed by XO records with Nav"
All said, wondering when their bond will occur once more. The two 7000 artists are definitely something to wait on and watch out for.
OFFICIAL LINKS:
https://instagram.com/yvngrvse
https://instagram.coom/therealyungskii
https://soundcloud.com/vngrose