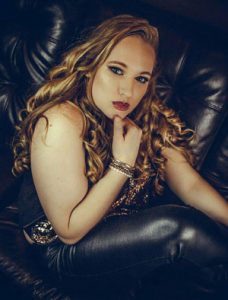 Rachael Hendricks is a singer-songwriter originally from Ohio, now living in the New York. She takes pride in writing and recording all of her own records. She has influences that range from Pop and RnB to even Country music.
Very focused and committed to her music she learned how to mix and record herself and now is Co-Owner of Drumline Studios, a recording studio in Poughkeepsie.
Rachael Hendricks has just released a new original song entitled "How You" which can be found on Spotify, iTunes, Tidal and more. She has won independent artists awards, had numerous radio interviews and done plenty of shows including opening up for Rnb sensations, Mario and Genuwine along with Cassidy and Juelz Santana.
Listen to How You – Single by Rachael Hendricks on @AppleMusic.
https://itun.es/us/IOSkbb
OFFICIAL LINKS: SOUNDCLOUD – INSTAGRAM – FACEBOOK – TWITTER