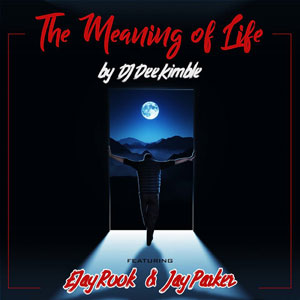 When DJ Dee Kimble is not behind the DJ booth entertaining guest, you'll find him in the studio mixing, song writing, producing, performing, and recording music. Dee Kimble was featured on two singles under the record label Stand Alone Music (founded in 2004).
Style: Spiritual Rap with a positive element, neo soul, conscious, deep, old-school sound, dab of R&B.
Getting quite the buzz featured on entertainment blogs and music magazines DJ Dee Kimble release two solo projects under his own name brand "DJ Dee Kimble". And continues to produce and write songs to promote is brand.
DJ Dee Kimble is on radio rotation with the track "The Meaning of Life" ft. Jay Parker and EJay-Rook.
You can check out DJ Dee Kimble's credentials on https://www.djdeekimble.net/songwriter-artist-producer. Watch his videos on YOUTUBE and download his music on ITUNES