In a world where versatility is celebrated, Dante Vrankovich, better known as emoshaolin, stands out as a true force to be reckoned with. As the CEO of 803 Sound, he dominates the music scene as a singer, songwriter, producer, recording artist, and more. But that's not all—he wears many hats in the industry, including being an A&R representative, handling promotions, touring, and even designing mesmerizing audio/visual/graphic art. But Dante's creative genius doesn't stop there. He is also the mastermind behind kickman LTD, a streetwear and accessories US-based merch store, where he showcases his entrepreneurial spirit and fashion-forward vision. With a keen eye for style, he has crafted a brand that captivates and inspires.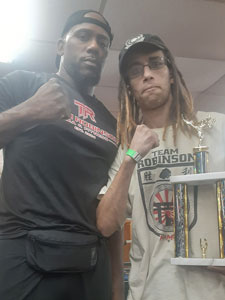 Beyond his musical endeavors, Dante is the CEO of Yokai Combat Club. As a martial arts and self-defense instructor, he imparts his knowledge and expertise to help others protect themselves. With certifications in CPR, AED, and first aid, he is committed to the safety and well-being of those he instructs.
Dante's passion for spirituality and holistic healing led him to establish the House of Ebony Lawe. As an ordained occult minister and officiant, he provides guidance and support to individuals seeking a deeper understanding of themselves and their spiritual paths. With his unique blend of witchcraft and holistic healing practices, he strives to make a positive impact on the lives of others.
Born in 1993 in Ohio to Chery and Grandmaster Dennis Warren Jr., Dante's heritage is as diverse as his talents. As an androgynous, male, alien hybrid, he embodies a fusion of Afro-Cherokee and Caucasian-American genetic integration. His father, a notable figure himself, is a 9th Degree Black Belt in Taekwondo, a former ESPN Kickboxer, and a film star. The impact of his father's legacy, also a former vocalist for The Stylistics and The Isley Brothers is reflected in the naming of a holiday in Warren, OH.
Hailing from Sumter, South Carolina, Dante's journey to success began when he first dabbled in beat making in 2011 using Sony ACID. His relentless pursuit of excellence led him to earn his first radio play in 2016 under the LFE music label, where he was featured on "It's A Movie" alongside Counkie.
In addition to his artistic achievements, Dante is a formidable competitor in the realm of martial arts. He has showcased his skills as a kickboxer and martial artist in the IKF/PKB circuit. As a testament to his dedication, he attained a black belt in ninjutsu (Itō Ryu) at the age of 18.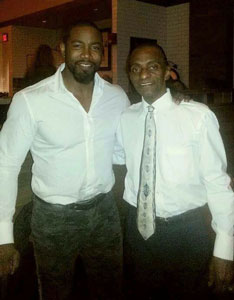 Dante's talents extend beyond the realms of music and martial arts. His literary prowess earned him recognition as the youngest entrant in the University of South Carolina Sumter Summer Writing program in 2001. Furthermore, his academic excellence was exemplified when he graduated with honors from Sumter High School, achieving the highest ACT score and a remarkable 32 composite ACT score.
While Dante's path to success has been marked by accomplishments, he has also faced personal challenges. Diagnosed with Antisocial Personality Disorder and clinical depression at the age of 23, he bravely confronts these battles and uses his platform to raise awareness and advocate for mental health.
Dante's compassionate nature is evident in his involvement with community service. From 2008 to 2010, he dedicated his time and efforts to United Ministries in Sumter, South Carolina, renovating homes for underprivileged community members. Additionally, he volunteered in the cleanup efforts following Hurricane Katrina, demonstrating his commitment to helping those in need.
Growing up in the Red Bay area of south Sumter, Dante was exposed to the harsh realities of local gang culture and poverty-driven crime. It was during this time that he found solace and empowerment through martial arts, seeking self-defense skills as a means to navigate his environment.
Dante's convictions extend beyond his personal journey, as he actively promotes causes close to his heart. He stands against gun violence, advocating for peaceful resolutions, and supports movements such as Black Lives Matter and pro-choice initiatives.
Dante Vrankovich, aka emoshaolin, is not just an artist. He is a symbol of resilience, versatility, and a beacon of hope for those striving to overcome adversity. With his unwavering commitment to self-expression, community service, and social justice, Dante strives to leave an indelible mark on the world, inspiring others to embrace their true potential and break free from the limitations of society's expectations.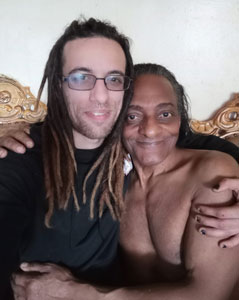 The single "vibe check" by emoshaolin is a hard-hitting and explicit track that delves into themes of street credibility, confrontation, and the consequences of disrespect. The lyrics are aggressive and unapologetic, offering a glimpse into the artist's perspective on handling conflicts. In this review, we will analyze and elaborate on the explicit lyrics of the song, examining its musicality, lyrical content, and overall impact.
The song opens with a confrontational tone, with emoshaolin expressing his readiness to physically fight anyone who challenges him. He emphasizes that he doesn't need a gun, relying instead on his own fists. The lyrics exude confidence and assertiveness, asserting his dominance and warning others to watch their words. There is a clear disregard for the law enforcement, which adds to the gritty nature of the track. The self-assured delivery and vivid imagery over a minimal beat, create a sense of intensity and urgency.
The chorus serves as a recurring motif, emphasizing the need for individuals to back up their words with action. emoshaolin challenges those who talk a big game, daring them to engage in physical combat if they are truly committed to their claims. The phrase "vibe check" is used metaphorically, suggesting that he is not playing games and demands respect. The repetition of the chorus reinforces the central theme and adds to the song's catchiness.
The second verse continues the pre-established tone, with emoshaolin responding to those who threaten violence. He dismisses individuals who brandish weapons, preferring a more direct and personal approach to confrontation. The lyrics touch on the artist's experiences and aspirations, highlighting his determination to succeed despite adversity. The mention of the 803, a regional reference, further grounds the song in a specific context, adding authenticity to the narrative.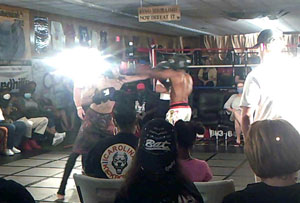 The outro chorus amplifies the confrontational nature of the track. emoshaolin emphasizes that disrespect will not be tolerated, threatening to physically harm those who cross the line. The inclusion of various people in the line, such as friends, family, and acquaintances, suggests that he is willing to confront anyone who challenges him or his loved ones. The repetitive nature of the chorus gives the song a sense of finality, leaving a lasting impression on the listener.
"vibe check" by emoshaolin is an explicit track that doesn't shy away from discussing confrontation. The lyrics paint a vivid picture of the artist's mindset. The song's surefooted delivery, combined with its gritty subject matter, caters to fans of hardcore rap and provides an outlet for the expression of raw emotions. "vibe check" succeeds in delivering an unfiltered and uncompromising perspective from a self-determined creative who goes by the name of emoshaolin.
OFFICIAL LINKS: https://www.hyperfollow.com/emoshaolin