NIKHAN, the talented and dynamic Afrobeats artist and producer, is taking the music scene by storm with his captivating sound. Hailing from the vibrant city of Brussels, NIKHAN has been making waves with his unique fusion of African rhythms, infectious beats, and captivating melodies.
Drawing inspiration from his African roots, NIKHAN has developed a distinctive style that seamlessly blends traditional Afrobeats elements with contemporary influences. His music reflects a rich tapestry of cultural diversity and artistic expression, resonating with audiences across the globe.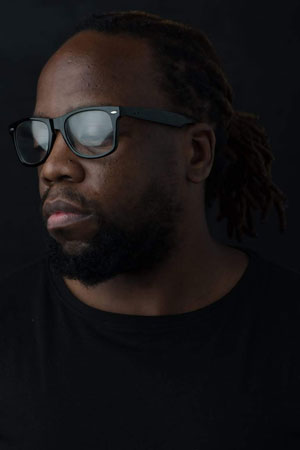 NIKHAN's passion for music has been evident since an early age. Growing up in a city known for its thriving arts scene, he immersed himself in various genres and honed his skills as a producer. With a deep appreciation for the legends of Afrobeats, such as Fela Kuti and King Sunny Ade, NIKHAN set out on a mission to create music that pays homage to his heritage while pushing boundaries and embracing innovation.
Since bursting onto the scene, NIKHAN has garnered attention for his exceptional talent and creativity. His debut single, "African Vibes," showcased his ability to create infectious rhythms and catchy hooks that instantly captivate listeners. The track received widespread acclaim and solidified NIKHAN's position as an artist to watch in the Afrobeats genre.
Following the success of his debut, NIKHAN continued to deliver hit after hit, displaying his versatility and musical prowess. Tracks like "Jaiye" and "Samba" further established his reputation for crafting infectious melodies and high-energy anthems that have gained traction both locally and internationally.
Beyond his artistic endeavors, NIKHAN remains committed to using his platform to uplift and inspire. He is a strong advocate for cultural diversity and unity, using his music as a vehicle to bridge gaps and foster a sense of togetherness. NIKHAN's lyrics convey messages of love, celebration, and resilience, resonating with a wide range of audiences.
As NIKHAN's fan base continues to grow, his impact on the global music landscape becomes more evident. His unique sound and undeniable talent have positioned him as a rising star in the Afrobeats scene, and he shows no signs of slowing down. With his sights set on reaching new heights, NIKHAN is poised to become a force to be reckoned with in the industry.
NIKHAN's new song "CANNIBALE" is dropping on the 16/06/2023 and is available for pre-save on Spotify: https://distrokid.com/hyperfollow/nikhan/cannibal/
For more information about NIKHAN, his music, and upcoming releases, please visit his official website at www.nikhan.be, as well as:
https://open.spotify.com/track/1cKu0vAjXOR7BNl7ptwWha?si=I_wv1d_SQ5u0EmbvER7ZeQ
https://instagram.com/nikhan_official?igshid=NTc4MTIwNjQ2YQ==
https://youtube.com/@nikhanofficiel
Email: interior.records@yahoo.com