James better known professionally as Juro is an American rapper and singer of Dominican descent. He started writing rhymes at 11 and later started making music at 16 years of age. It was at that age that Juro started to take music seriously. Juro was born in the Bronx in New York City. He grew up in the many various neighborhoods of NYC. His forte is his lyricism and his remarkable flow.
Juro has a strong character, with a very unique personality. In 2012, he decided to release a mixtape called "Infiltrate" on DATPIFF.com as his first project with producer Infinitee, as a means to showcase his talent as a versatile recording artist/Emcee. Later that year Juro signed a bogus contract associated to a record label that caused him to reassess his approach into the main stream music world.
Juro incorporated musical collaborations with high caliber artists such as Joon Jukx.  In 2013 Juro released another mix-tape called "Redevil Hotsauce" where momentum picked up for the artist even more.  Juro has been continuing to work and create music and is currently independent.  He has made his songs for available for free online streaming on Sound Cloud as a showcase of his talents.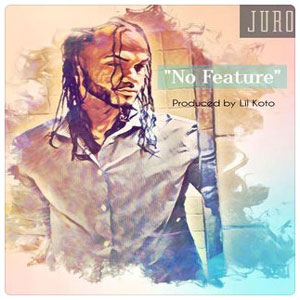 You can find out more, follow or listen to, and download music by Juro at the following links:
Twitter : https://mobile.twitter.com/MisterJuro
Instagram: https://www.instagram.com/misterjuro/
Facebook: https://m.facebook.com/MisterJURO/
Pinterest: https://www.pinterest.com/Misterjuro/
Google Plus: https://plus.google.com/+MisterJURO
Sound Cloud: https://soundcloud.com/misterjuro
Spotify: http://bit.ly/_Juro
Website: https://www.misterjuro.com
YouTube (video): http://bit.ly/Juro__1989
iTunes (song Juro – No Feature): https://itunes.apple.com/mz/album/no-feature-single/1349018065