DJ Eflorix, from the Netherlands, first delved into vinyl House styles 20 years ago, eventually fully switching to Techno styles, including Minimal, Techno House and Deep Techno. After hearing and bouncing to several songs with thumpy beats and heavy synthesizers on the "Techno-Lab" mix, I came to the conclusion that it's the sort of thing that any child of the eighties would love. And yet, it's not at all retro. Furthermore DJ Eflorix states that all his mixes are live with no syncing or computer used.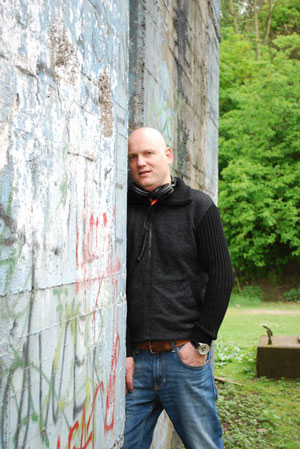 In fact "Techno-Lab" is perfect dance music for a club with heavy bass and over the top synth sounds. The whole mix stretches to sound like a typical club compilation. It sounds so original and really stands out among other Djs who are jumping over to the mainstream sound. I love DJ Eflorix's sound. It's the first truly unique seamless Techno mix that I've heard in a long time. I was also totally impressed with the production quality of this mix – as good as it gets, simply impeccable.
The same can be said for the Techno-House mix, "FOG". For those of you who have danced your nights away in a damp, dusty warehouse, this kind of mix needs no promotion. This will add periodic waves of energy to any atmosphere. DJ Eflorix is the bomb. He uses tracks with great bass, great synthesizing, great everything, to create an addictive sound. Again, the thing that stands out about these mixes is just the amount of energy every track has. Every track has its own individual character and sound, yet the overall mix still has the DJ Eflorix mixing flavor.
During time, DJ Eflorix has changed his style and is mixing his butt off, releasing at least to full mix sets per month on Soundcloud – while he progresses towards producing his own original music, which is the next vital step for this hardworking DJ!
OFFICIAL LINKS: WEBSITE – TWITTER – FACEBOOK – SOUNDCLOUD – MIXCLOUD – EMAIL: info@eflorix.com